The great games
Speaking of which, Olympics sponsors Visa and Transport for London are also trialling NFC-based systems in preparation for the big event and there'll be a wealth of mobile coverage, with Vodafone UK CEO Guy Laurence promising that "no event goes un-tweeted, no views on a race go un-shared and no video of a medal-winning performance goes unsent".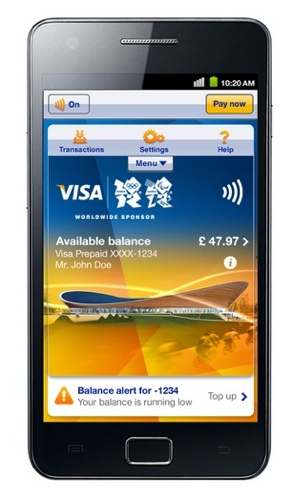 Pay by phone at the Olympics courtesy of Samsung, Visa and co
And of course, there'll be A LOT of Olympics-branded apps to cash in on the event, as well as at least one Olympic phone by sponsor Samsung, which is expected to be NFC-equipped for mobile payments. Or perhaps there may be an even easier way to pay by phone.
There'll be text to pay
Barclays recently launched the Pingit cash transfer service which doesn't use NFC, but lets you send someone cash direct from your bank account to their phone number – it's like texting money.
Similar systems are already hugely popular in Africa for making small payments to shops and family, and the new Barclays system, which is expected to be rolled out to other banks over the coming months, means we're likely to see a lot more of it here.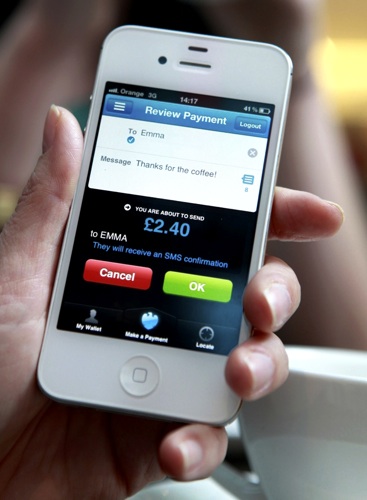 That'll do nicely: Barclays' Pingit sends cash by text
Then again, the whole idea of shops is beginning to change, with some retailers beginning to think of their shops more as showrooms than point-of-sale places. Korean shoppers can scan products' QR codes with their smartphones, and Tesco Home Plus will deliver the items to their door.
If they're too busy to go to the store itself, they can scan billboards on the subway.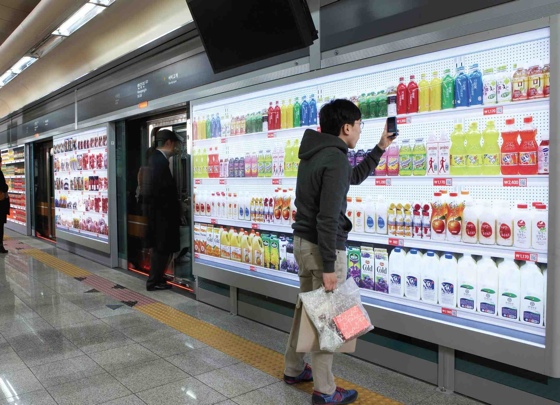 Tesco Home Plus' virtual shop shelves ready to be scanned by phones in the Seoul underground
Source: Do Re Mi
Net-A-Porter and John Lewis have already run similar trials in the UK – it's only a matter of time before virtual shopping using your smartphone becomes normal.
4G for you and me
4G is likely to loom larger later this year as plans to auction off the spectrum come to a head. There are lots of obstacles to be overcome, not least competition concerns, and the eye-wateringly high prices paid for the 3G spectrum a decade or so ago.
But if it happens as planned towards the end of the year, and as 4G-capable handsets become available, it should open up possibilities for better quality streaming video and more advanced online gaming possibilities. ®
Similar topics