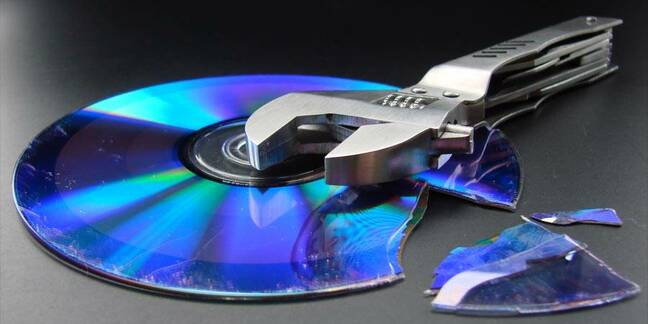 Fujitsu claims its Eternus DX80 S2 array is the SPC-1 golden child, with the best price-performance ratios in the mid-range dual controller storage arrays sector. There is no formal mid-range definition though.
SPC-1 is an independent storage array benchmark responding to typical business-critical applications. The S2 version of the DX80 does 34,995.02 IOPS, which is 80 per cent better than the S1 version's 19,492.86 IOPS recorded in 2009. The price/performance improved 35 per cent, from the S1's $3.45/IOPS to the S2's $2.25/IOPS.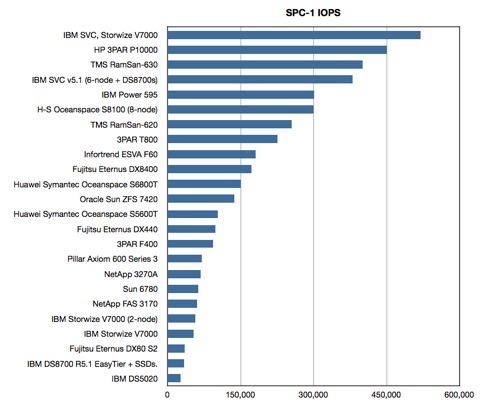 The DX80 S2 IOPS numbers are far from the commanding heights of SPC-1dom, as the IOPS chart shows: the fastest system is an IBM Storwize and SAN Volume Controller combination, which recorded 520,043.99 IOPS, almost 15 times faster than the DX80 S2 machine. This wide IOPS spread suggests that the single benchmark is too broad in scope to cover the available range of storage arrays; it is unrealistic to compare massive scale-out/scale-up designs with mainstream standard dual controller arrays such as the DX80.
Interestingly the DX80 S2 is better value than the IBM champ, costing $2.25 per IOPS in the benchmark with the SVC/Storwize combo costing $6.92/IOPS. A chart graphing the $/IOPS numbers for the suppliers in the IOPS chart above shows no obvious correlation between IOPS numbers and $/IOPS numbers. The lowest $/IOPS numbers are recorded by TMS with all flash arrays, and the two highest by IBM with all-disk arrays. The third lowest $/IOPS number in our chart comes from the DX80 S2 and it has by far the lowest cost/IOPS of all the sub-70,000 IOPS arrays in our chart, from the NetApp 3270A downwards.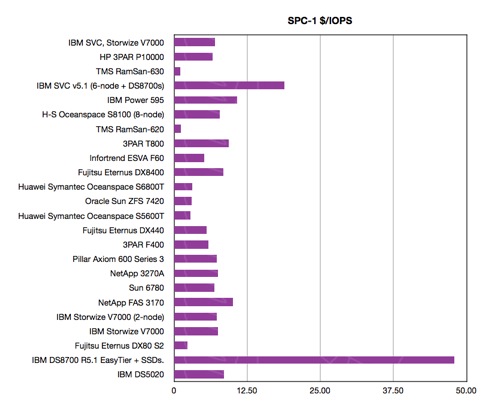 The SPC has no definition of mid-range arrays in its SPC-1 benchmark. Fujitsu's storage manager Sean Haffey said: "Mid-range storage is a moving feast. Today's Eternus DX80 can support up to 360TB, which ran large enterprises not too many years ago. In smaller configurations, the DX80 is Entry: in large configs it's at the low end of midrange. Furthermore, "entry", "mid range" and "high end" are defined not merely by number of disks but by a combination of capacity, performance and functionality."
There are other DX systems: DX90, DX410, DX440 and DX8700, and these will have second generation technology in them. Haffey said: "We will benchmark other models in the range and, given that the S2 range is considerably more powerful than the S1, I expect to see considerably faster results." ®
Sponsored: Webcast: Discover and secure all of your attack surface