Ten... top iOS games
Play away
---
App of the Week Special

Love 'em or hate 'em, iDevices - iPad, iPod and iPhone - are now serious players in handheld gaming. We love the new PlayStation Vita, but we can see why some folk would want to game on a gadget they're already carrying with them.
And the bigger screen play offered by Apple's tablet can be a real joy for casual and serious gamers alike - especially with top-class titles like Judge Dredd vs Zombies and Infinity Blade II taking advantage of it.
Here are ten of my favourite iOS games, some new, others old, but all offering hours of fun.
Another World

This iOS version of Another World arrives 20 years after the game made its debut on the Amiga. It might look a bit simplistic compared to modern games but that's part of its charm. Accidentally teleported to a distant planet after a lab experiment goes wrong, you have to run and jump your way through the side-scrolling alien landscape and solve a bunch of really tricky puzzles as you attempt to find your way back home. The instant-death syndrome may be frustrating for younger gamers raised on F5 quick-saving, but Another World's infuriating puzzles and otherworldly atmosphere still weave their spell.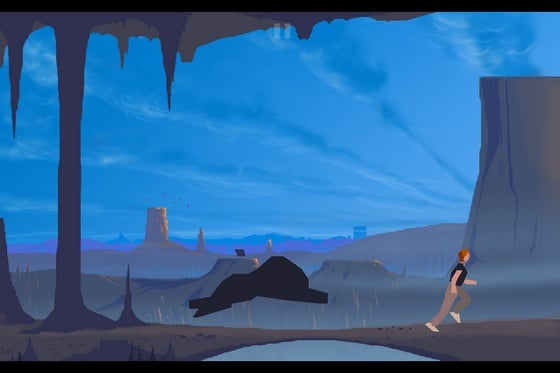 Reg Rating
75%
Price
£2.99
Version
1.2
iTunes
Download
Arkanoid

I have fond memories of working on a Sinclair Spectrum games mag back in the 1980s, and of the many hours spent on office Arkanoid tournaments. So I simply couldn't resist this iOS version when it came out a couple of years ago. It's a straightforward and faithful conversion of the original game, in which you use the bat-and-ball controls to break through a series of brick-wall barriers. There's not an original bone in its body, but you get to wallow in 100 levels of retro nostalgia and electro-bleep noises, as well as a two-player mode that allows you to take turns and compete with a friend.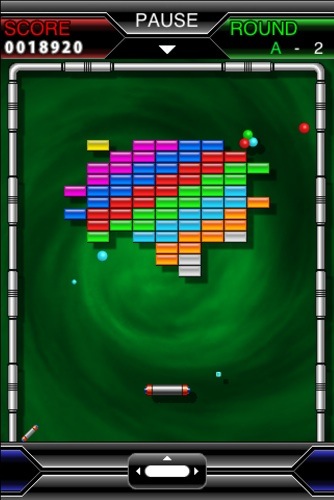 Reg Rating
80%
Price
£2.99
Version
1.2.1
iTunes
Download