Belkin Power Pack 4000
Battery back-up
---
Accessory of the Week

We've all been there. You leave the house in the morning, whip your smartphone out of your pocket to send a text and the dreaded red indicator is displaying on its battery level indicator. You won't be near a computer or power socket for hours. What to do?
Belkin's Power Pack 4000 may be the answer. It's a portable battery charger which can supply enough juice to charge the average smartphone twice over. Keep one of these in your bag and you'll never be out of power for long.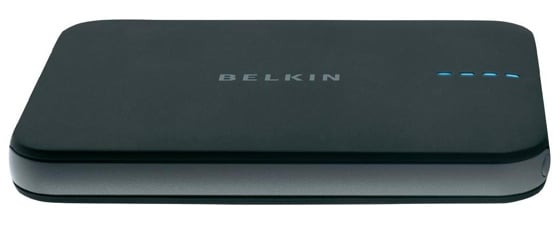 The Power Pack 4000 can also be used to charge a tablet, and for some will provide one complete charge, though for an iPad it will only take the battery level to 40 per cent.
The unit itself is around the size of a portable hard drive, though slimmer and lighter. It has two USB ports, so you could charge two devices at once, though I'd recommend reserving that particular function for emergencies. It comes with a wall plug and two 15cm USB cables, one with a micro USB plug and the other with mini USB.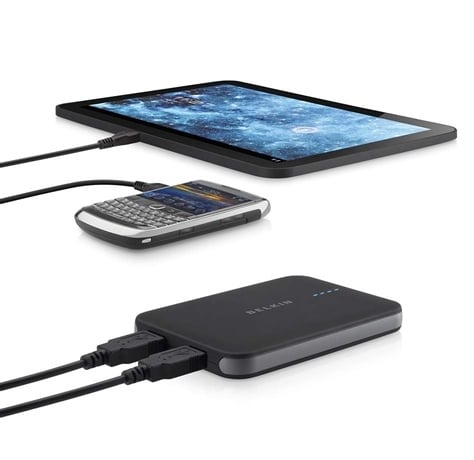 You'll have to charge the Power Pack 4000 for eight hours the first time you use it but after that it should only take 3-4 hours to fill it up. Status indicators on the top let you know how much charge it has left.
The Power Pack 4000 is a small, lightweight and, dare I say, good-looking portable charger that does the job well. ®
Reg Hardware chooses its Accessory of the Week every Friday. Got one in mind you want us to consider? Please let us know
More Accessory of the Week Winners

Belkin
Keyboard Folio
Freecom Sq
Marmitek
Gigaview
Griffin
iTrip
Dual Connect
WD My Passport
Studio 1TB

Belkin Power Pack 4000
Make sure you never run out of juice in the middle of nowhere again.
Similar topics
Narrower topics