OnLive may be better known for its cloud gaming service, but the advantage of running a heap of virtual Windows PCs on a server farm somewhere is that you can run Windows desktops on them as well as games.
Which means, if you have OnLive's new Android terminal app, you can run Windows 7 - and Windows 8 soon too, presumably - on your Google-powered fondleslab.
OnLive Desktop - available now from the Android Market - provides "an instant-response Windows desktop loaded with full Microsoft Office apps and Adobe Reader", OnLive said.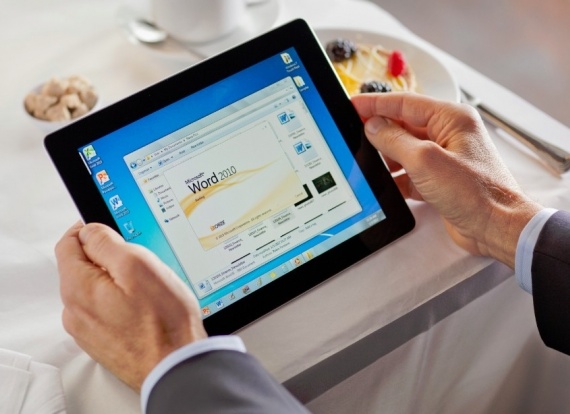 The app is free and comes with 2GB of online storage. Cough up $5 (£3) a month and OnLive will throw in its accelerated browsing tech which, it claimed, is "the world's fastest browsing experience, whether you're connecting over Wi-Fi or 4G LTE". Hmmm… OnLive said "webmail attachments, even 50 MB ones, transfer in less than a second" and the system can "reduce Web browsing data usage by a factor of ten or more".
The OnLive Desktop app requires at least Android 2.3 Gingerbread and is compatible with the following tablets: the Acer Iconia Tab A500, the Asus Transformer Pad TF101, the Motorola Xoom, and the Samsung Galaxy Tab 8.9 and 10.1.
There's an iOS version of OnLive Desktop too.
Sign up for the service it OnLive's Desktop website. ®