AMD has released a pair of new graphics cards based on its 28-nanometer "Graphics Core Next" (GCN) architecture, humbly dubbing them as being "engineered for supremacy."
"The AMD Radeon HD 7800 series offers more than the just world's most advanced graphics," AMD's GPU Division headman said in a statement, "it offers the incredible performance every gamer deserves."
The two new cards – the Radeon HD 7870 GHz Edition and its little brother, the Radeon HD 7850 – are slotted between AMD's top-of-the-line gamer-centric Radeon HD 7970 and its sibling Radeon HD 7950, announced last December, and the more-affordable 7700 line, with the Radeon HD 7770 GHz Edition and Radeon HD 7750, announced in mid-February.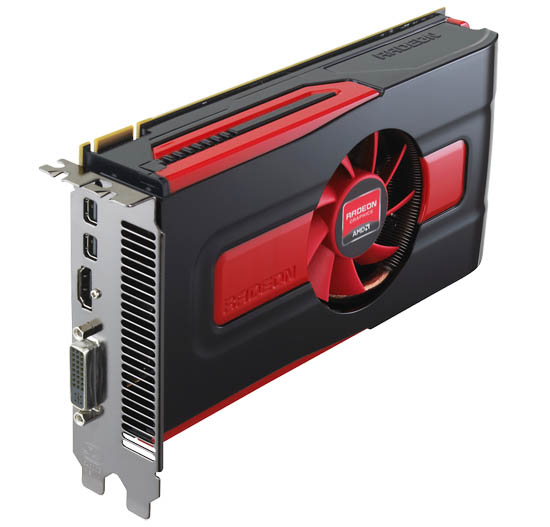 The AMD Radeon HD 7850 (click to enlarge)
Like the Radeon HD 7770 GHz Edition, which was touted as "the world's first 1GHz GPU" upon its release, the Radeon HD 7870 GHz Edition's engine clock also runs at 1GHz; the 7850 runs at relatively sedate 860MHz.
Both of the new cards come with 2GB of GDDR5 memory running at 1.2GHz over a 256-bit interface, which gives them a memory bandwidth that maxes out at 153.6 gigabytes per second. The cards also share a PCI Express 3.0x16 interface, support for Direct 11.1 and OpenGL 4.2, and the application acceleration CPU/GPU mashup made possible by OpenCL 1.2, DirectCompute 11, and Microsoft C++ AMP.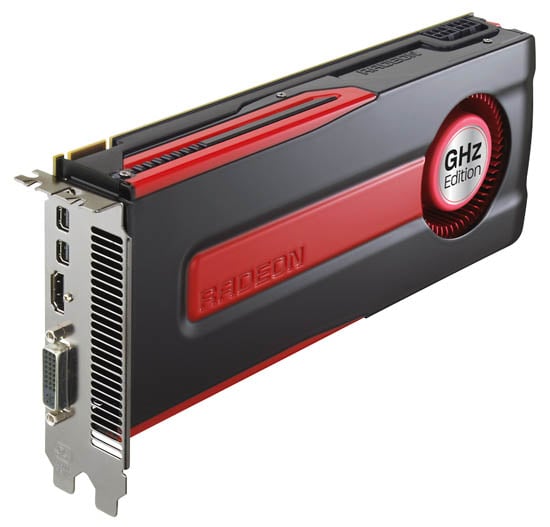 The AMD Radeon HD 7870 GHz Edition (click to enlarge)
Also supported by both cards is AMD's Eyefinity 2.0 multi-display tech, CrossFire multi-card hook-up, and PowerTune clock-boosting capability.
The differences between the two cards? Aside from their outward appearance, the 7870 has a GCN-based engine with 20 compute units and 80 texture units, while the 7850 has 16 compute units and 64 texture units. The other clear difference is in price: $349 for the 7870 and $249 for the 7850.
Note that AMD refers to those prices as being "SEP". Never having heard that term of art before, we asked AMD what the "E" stood for, since SRP – suggested retail price – is the standard price identifier. According to an AMD spokesman, SEP stands for "Suggested Etail Price".
And so the company that gave us APU for "Accelerated Processing Unit" has joined its competitor Nvidia, which uses the only minutely less risible term "e-tail", and creates yet another three-letter neologism.
Or should that be neolo-initialism? Whatever... ®
Similar topics