Sony offers gamers a part in the Uncharted saga
Make a Drake compo
Sony has launched a competition in which you can try to win a trip to the Naughty Dog studios in Los Angles where you'll create your own own multiplayer character for Uncharted.
The 'Uncharted Audition' Facebook competition asks entrants to try their hand at three challenges, including coming up with a Nathan Drake-like name, submitting a video of themselves performing the moves, and a voiceover to a muted game scene to demo their vocal skills.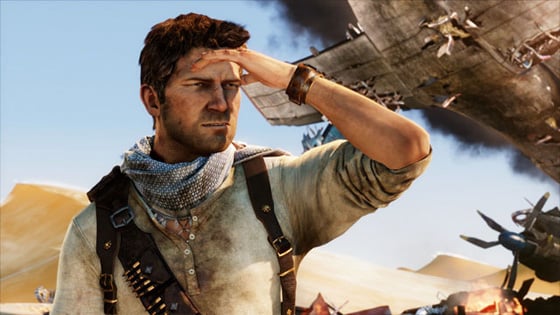 Ten European finalists will be selected to compete at a live event in LA, with the winner visiting the Uncharted studio to create their own playable character for an upcoming Uncharted 3: Drake's Deception update.
The competition runs from this Friday, 9 March until Sunday, 18 March. Is it time you grabbed your camera an dusted off that Indiana Jones or Lara Croft cossie? ®