Car Week

Want to open the boot in the new Ford Kuga? Just give it a kick.
The car company today said it will equip the hatchback with a gesture recognition system. Sensors mounted in the rear bumper detect the presence of a hoof being raised and held in close proximity and, if the car is unlocked, will automatically open the rear door.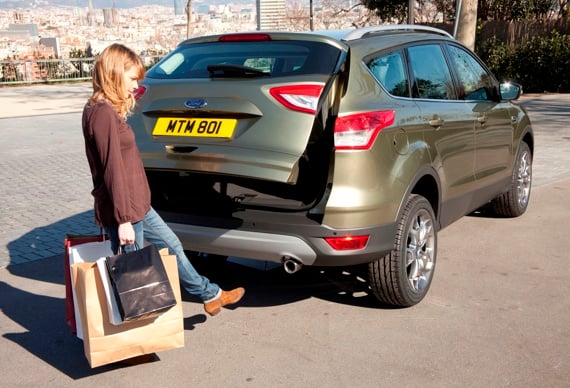 The notion is the tech will appeal to folk who regularly return to their vehicle with hands holding shopping bags. It requires the car be fitted with a keyless locking system that detects the presence of the owner and unlocks the vehicle as they approach.
Ford claimed the system safeguards against accidental opening by being programmed to open with specific leg motions – a kick, basically - not when an animal runs under the car or when the vehicle hits a bump on the road. It also works if you have a towbar fitted.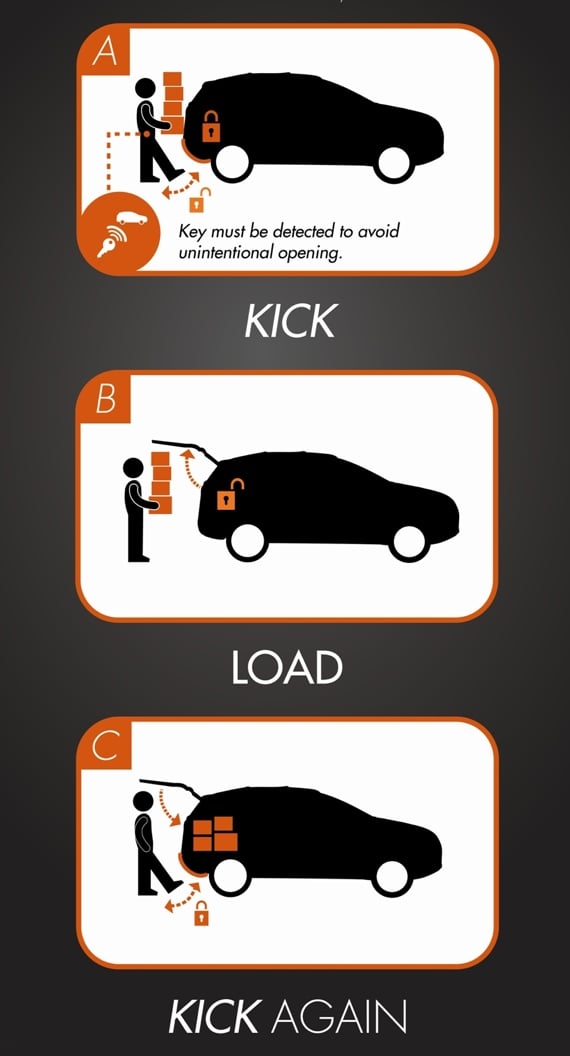 The same gesture can be used to close the boot.
The automatic hands-free tailgate will be launched as an option with Keyless Entry on the Kuga early in 2013. ®