IBM's Watson gets a job on Wall Street
Citi looks for smart customer support
---
IBM has signed a deal with banking group Citi to use the data-analyzing abilities of the Watson supercomputer to help deal with its customers.
Citi will try out Watson – which beat off human competition to win the US quiz show Jeopardy! last year – in a variety of roles. These could include building customer profiles based on their banking interactions, blogs, and Twitter feeds, and using those profiles to advise human staff on loans and transactions.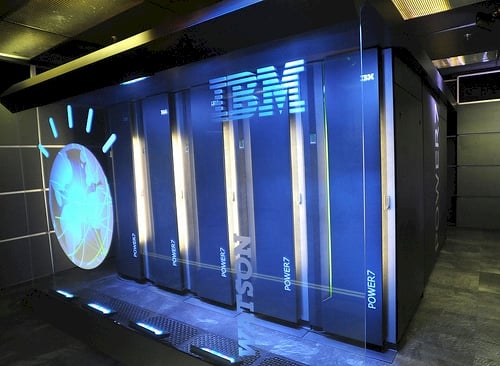 Meet the new replacement for Sanjay Bert from Bangalore Texas
"IBM continues to advance Watson in information intensive industries, enabling organizations to quickly gain valuable insights from vast amounts of data that can speed decision making and improve how companies serve their customers," said Mike Rhodin, VP of IBM Software Solutions, in a statement. "The collaboration between IBM and Citi will explore how applying Watson in the consumer financial market could help empower financial professionals to make better business decisions and represents a significant step in delivering on the promise of personalized banking in the 21st century."
Competing in a game show might not be the best training for working in a bank, but IBM says it has upgraded Watson for the business world. The gaming system just answered one question at a time, but the more businesslike Watson will be able to engage in multiple email conversations, and will ask questions of its own to get the data it needs. Number-crunching capabilities will also be added in the future.
Anyone who has dealt with some of the so-called "smart" customer-service software that is currently in use might be clutching their head at the thought of having a vital loan application scrutinized by a computer, but Citi and IBM are confident they can make the system work and not have customers tearing their hair out.
"We are working to rethink and redesign the various ways in which our customers and clients interact with money," said Don Callahan, Citi's Chief CTO. "We will collaborate with IBM to explore how we can use the Watson technology to provide our customers with new, secure services designed around their increasingly digital and mobile lives." ®
Similar topics
Narrower topics