Review So the Wacom Cintiq 24HD shows up at my door and it's huge. Seriously, this marriage of 24in display and graphics tablet tech needs two people to lift it out of the packaging and there are step-by-step instructions on just how to do it. This is definitely a professional piece of kit and, costing around £2000, I reckon unless you're Rankin's personal retoucher or head of concept design at Audi, this is probably out of your price range. Suddenly I'm popular, as everyone I know wants a go.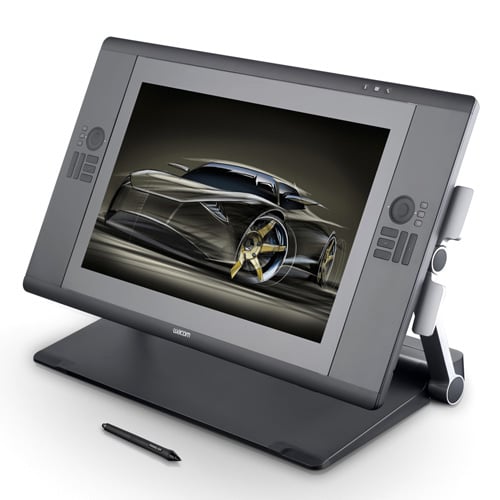 A touch of class: Wacom's Cintiq 24HD
Wacom's Cintiq models are described as interactive pen displays. High-end graphics tablets for creative types – of independent wealth or gainfully employed by a design studio in Hoxton – the tablet surface is also a screen and the Cintiq 24HD is the company flagship that features an eye scorching 24-in HD widescreen display (1920 x 1200 pixels).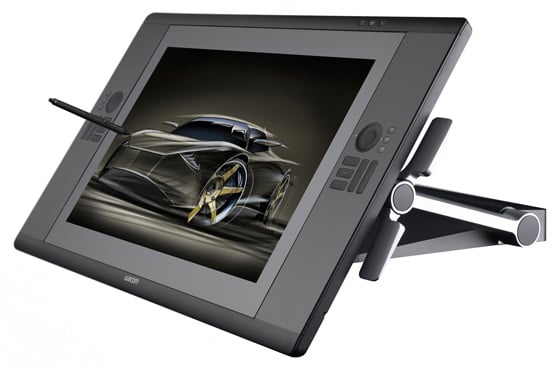 The counterweight stand accommodates overhanging operation
Nowadays, say the word 'tablet' and thoughts turn to handheld devices prodded by pinkies and covered in fingermarks. However, the Cintiq is old school and rightly so: I use a pen stylus and work on the surface of an LCD screen trying to replicate the feeling of sketching on a paper resting on a drafting table. I know this sounds weird but after a few hours and relying on good calibration this is a really superb creative experience.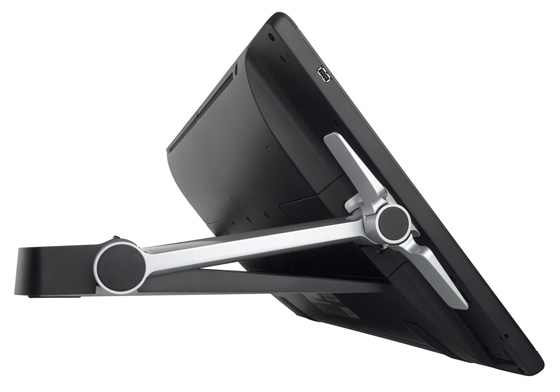 Accepts DisplayPort, DVI and VGA connections
Installation was surprisingly simple, already attached to the Wacom is a DVI cable and USB for connection right into my PC. It also supports DisplayPort and HDCP, so you can use it as a monitor to view Blu-ray movies and other copy-protected content. Leisure use aside, my main problem was finding somewhere to put this beast that didn't involve squashing ferrets and was close enough to my PC to avoid hazard.