Car Week

What started out as a dribble in 2011 is becoming a deluge in 2012 as e-cars in the form of pure electrics, range extenders and plug-in hybrids capabilities start to become ever more common. Until we see a major breakthrough in battery tech, the day will belong to the plug-in hybrids and REs, but that's clearly not the view of Renault and Nissan who are ploughing a pure EV furrow.
All the cars listed here will be available to buy somewhere on the face of the planet within the next 12 months but don't forget that plug-in hybrid versions of Ford's Fusion/Mondeo and C-Max will be in the offing soon after, as well as e-cars from Volkswagen, BMW and Audi to name but three.
Fisker Karma

Like the Vauxhall Ampera, the Karma is a range-extended EV so while initial power comes from a 20.1kWh lithium-ion battery, additional range and more horses are served up by a turbo-charged 2.0-litre four-cylinder petrol engine. The power pack is connected to two electric motors delivering 650Nm each, which sound like enough torque to rotate a small planet.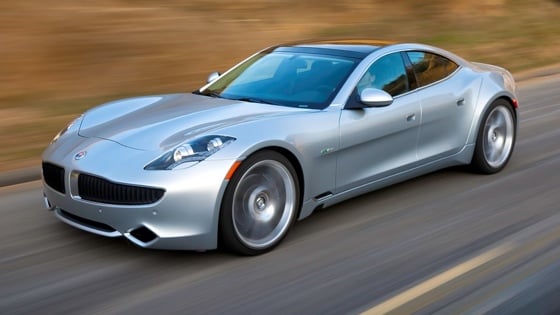 Performance? 0-60mph in 6.3 seconds and a top speed of 123mph. Drive it carefully and the maximum electric-only range is said by Fisker to be 50 miles, but who buys a car like this to drive carefully? Take a hint from Karma's website: EV mode is called Stealth not Economy and is good for 95mph while full bore with the petrol engine running is called Performance not Range. Until a right-hand drive version arrives in 2014 - assuming Fisker stays solvent - availability in the UK is likely to extremely limited with only a single dealership planned for London.
Reg Rating
80%
Availability
Now (US)
Price
$120,000 (£76,230)
More Info
Fisker
Lightning GT

The lights still seem to be burning bright at the Lightning Car Company, which has been working on its stunning two-door British EV supercar for a couple of years now. Since I last looked, the car has gone from four- to two-wheel drive, but the performance doesn't seem to have suffered. The 0-60mph time is still being quoted as under five seconds and the top speed as 120mph. Power comes from a 44kWh lithium-titanate battery connected to two 150kW (201bhp) electric motors.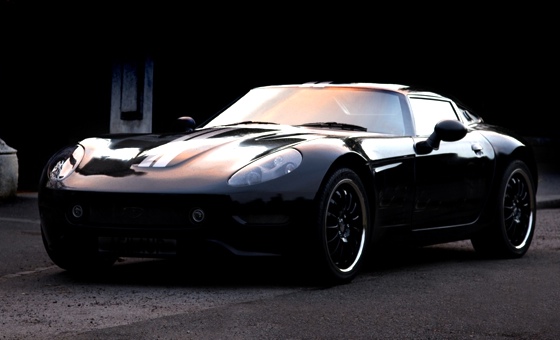 Made entirely from aluminium, the Lightning will have standard (15 hour), fast (2.5 hours) and ultra-fast (ten minutes!) charge options and as well as offering both regular (130 mile) and an extended (195 mile) range battery packs. I've yet to drive the Lightning, but I've seen it up close and personal, both inside and out. It's utterly gorgeous. If you have £180,000 to hand you will be able to buy one in 12 months' time.
Similar topics