Peter Molyneux has called time on his position at Microsoft and Lionhead Studios, after 15 years involvement.
The man behind titles such as Fable, Populous, Black & White and Syndicate dropped the bombshell on Twitter.
"I have left the lovely amazing Microsoft and Lionhead," said Molyneux.
"Now for something really amazing, scary and brave, a new company called 22 Cans."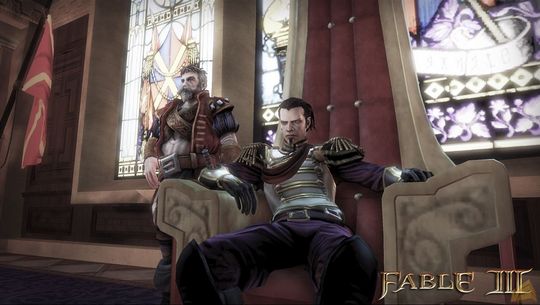 Time to get off the throne
Molyneux's career spans back to 1982 distributing Atari and Commodore 64 titles on floppies. Founding Bullfrog Production in the late eighties, Molyneux created the God sim genre of game with his work on Populous.
After flogging Bullfrog to EA, he went on to set up Lionhead Studios in 1997 ahead of its acquisition by Microsoft in 2006.
He was awarded the Bafta fellowship last year in recognition of his glittering career.
"As co-founder of Lionhead and an integral part of Microsoft Studios, Peter was the creative visionary behind the blockbuster Fable franchise, and one of our most passionate and influential developers for the Xbox 360 platform. He has made an indelible mark on the games industry and we wish him all the best of luck in his future endeavours." said Microsoft. ®
Similar topics