This article is more than 1 year old
Sony Xperia S NXT series Android smartphone
Big is beautiful?
Review So farewell, then, Sony Ericsson. The Xperia S is the first phone for a decade to be branded with the Sony logo, and very nice it looks, too. As does the phone itself, a large screen with matt-black rubberised casing and a curious transparent strip across the bottom. It feels good in the hand, thanks to the curved back, though it's a bit slabbish and any bigger would be just too much.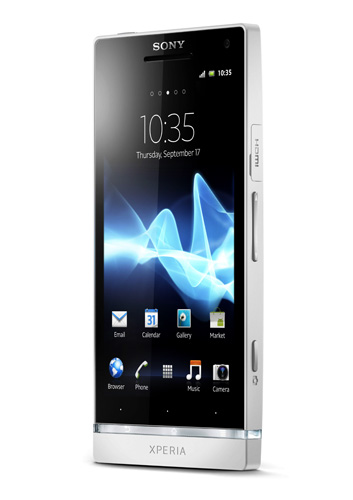 NXT generation: Sony's Xperia S
There are some annoyances with the snazzy design to get out of the way first. The micro USB charging socket is hidden behind a very flimsy rubbery flip-out cover. It's not as bad as the Nokia Lumia 800 but it's annoying and feels like it won't stay the course. The battery is sealed, but the phone is not. This is a strange combination.
The bonus of a sealed battery is you can squeeze more rechargeable matter in because you don't have to include the battery casing, socket etc needed with a removable cell. That extra casing adds bulk. Here, though, the battery is sealed but the phone's back cover slides off to insert the micro sim card. It's like an unnecessary layer has been added. Presumably it's so there are no more slots outside beside micro USB and HDMI out.

HDMI on-board
And the slot for the microSD memory card, you ask? No, that's no problem: the phone doesn't have any expandable memory. True, there's 32GB of storage built in, so you may not need extra storage. Still, a memory card is a feature neither iOS nor Windows Phone offers, and Android does, so it's a strange omission. The last design element, and one that leaps out at you, is the strip of Perspex near the base of the handset.
It looks great, with icons for the three shortcuts Android phones use (prior to Ice Cream Sandwich, anyway) set into the clear plastic. Even cooler, they light up so you can see Back, Home and Menu when you need them. Coolest of all, if you look really closely in bright light you can see a honeycomb pattern behind them. This is the antenna connector.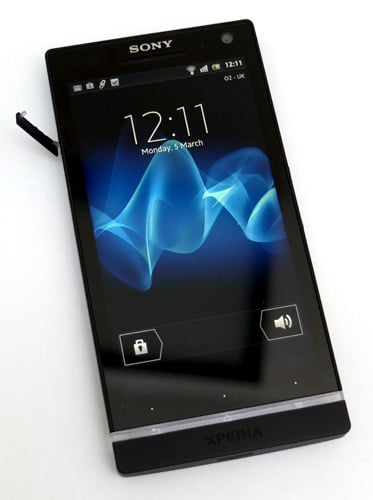 How long is this micro USB cover going to last?
This phone comes with Android version 2.3 – Gingerbread. That's fine, but when handsets are upgraded to Ice Cream Sandwich the menu button gets swapped for a running applications one, and when that happens to this phone, the embedded plastic icon won't match. The Perspex strip means you want to press it. But this won't work: there's actually three capacitive touch-sensitive dots half an inch further up and it's these you need to finger.