Sony Xperia S NXT series Android smartphone
Big is beautiful?
---
Hi-def handset
The phone's 4.3in screen is exceptionally high-resolution, beating even the Retina Display on the iPhone 4S. Here, there are 720 x 1280 pixels, that's 342 of the little blighters per inch. It looks tremendous, never better than for video playback – the film trailer and demo video on-board, for instance, gleam spectacularly. However, viewing angle is limited, so for the brightest, crispest colours you need to be front and centre.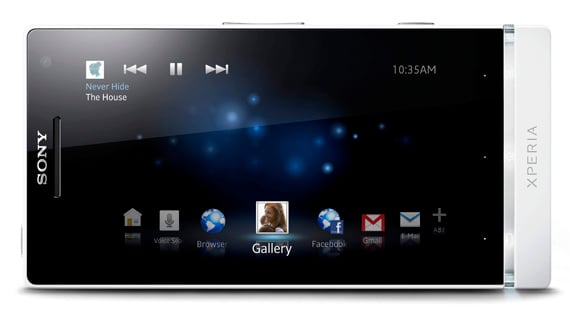 Slide along the tiles
This is an NFC phone – as you know, this is the contactless system used for Oyster cards on the London Underground and plenty of office door entry systems. Sony has a cute twist on the tech with its NFC tags. The idea is that you can set a tag to perform an event.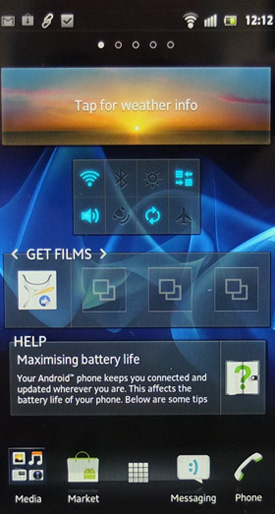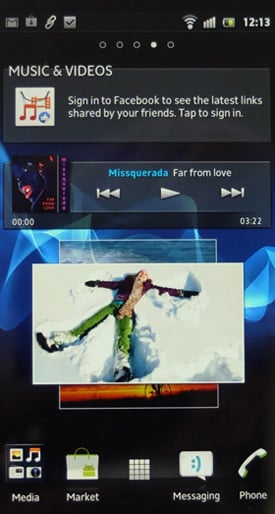 Media access options
So when you touch the phone to a tag you keep in the bedroom, say, it turns your phone alarm on and mutes the ring so you won't be disturbed as you sleep. Setting it up takes care and although there have been other attempts to domesticate NFC's potential, it's interesting to see Sony's take on this tech: the Google Nexus S came and went without the technology being used.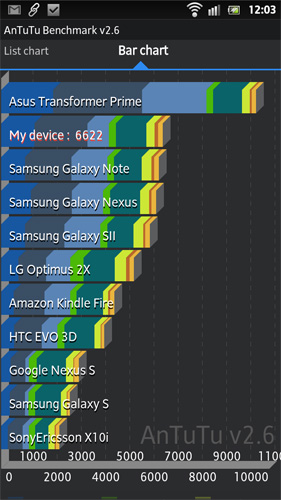 Equipped with a dual-core CPU, the Xperia S notches up a very respectable AnTuTu benchmark score
Sony Ericsson's Android phones featured the company's Timescape aggregator which piles Twitter and Facebook tiles for you to scroll through. It's here, too, though the photo backgrounds to tiles mean they are often hard to read easily, though definitely improved over earlier versions – and the larger tiles help. Other Sony specialities are here but are not always well implemented.