Sony Xperia S NXT series Android smartphone
Big is beautiful?
---
Brain drain
Music Unlimited is merely a link to the website so you can download the app (which costs £3.99 or £9.99 a month). Video Unlimited requires you to sign up before you can download videos. Still, Track ID, Sony's own version of Shazam is free and effective, linking you instantly to music that's playing which you just can't name – and letting you buy it.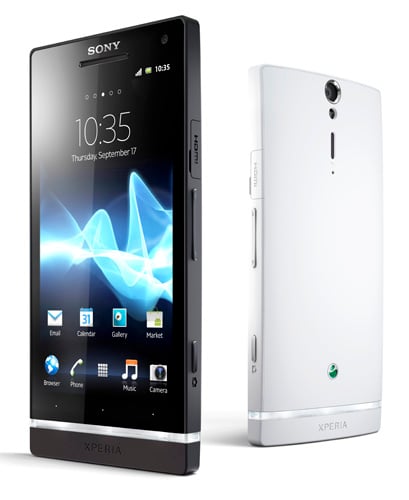 Android 4.0 Ice Cream Sandwich upgrade in the works
The dual-core processor handles everything thrown at it, with no sign of lagging. Call quality is good and the phone had consistently usable signal strength. Battery life on the Xperia S is not great, however. Of course, with such a big, high-resolution screen that's not entirely surprising. But it does mean you'll need nightly recharges.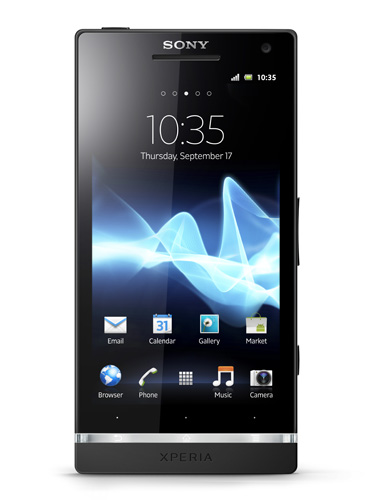 Out on a charge
When I didn't charge the phone overnight, it had dropped from full to one third empty while I (and it) slept. When charged overnight, it depleted from full to nearly empty by 10pm with fairly moderate use.
Verdict
Sony's first phone post-Ericsson is an accomplished, handsome, speedy powerhouse which does most things well. Although it currently lacks Ice Cream Sandwich, it offers genuine innovation, like the NFC Smart Tags, a more-than-decent camera and a splendid display. But this is a huge handset which is sometimes hard to operate and those capacitive dots beneath the screen take practice to use properly. And like many other dual-core handsets, it suffers from a disappointing battery life. If you want this level of features and performance you'll need to learn some power saving tricks to get you through the night. ®
More Android Phone Reviews

Motorola
Motoluxe
Prada Phone
by LG 3.0
Ten… Androids
to outshine
the iPhone 4S
Samsung
Galaxy
Nexus
Orange
San Francisco 2

Sony Xperia S NXT series Android smartphone
Flagship Android handset featuring a high definition display, dual core CPU and a 12Mp camera.