Pollster charts rise and rise of the e-book reader
But is the boom coming to an end?
---
Nearly a third of adults in the US now read books on a tablet or e-book readers.
But rather a lot of those who don't have no plans to do so, suggesting that the e-book market, despite colossal growth over the past two years, may be reaching its limits.
These stats come from psephologist Harris Poll, which earlier this year asked just over 2000 folk aged 18 and up about their e-reading habits.
Back in 2010, only eight per cent of respondents said they use "an electronic reader device, such as a Kindle, an iPad or a Nook, so read books", Harris said.
That figure jumped to 15 per cent when Harris conducted a similar survey in July 2011, and has now reached 28 per cent, the data from the latest research show.
Do you read books on an e-reader or tablet?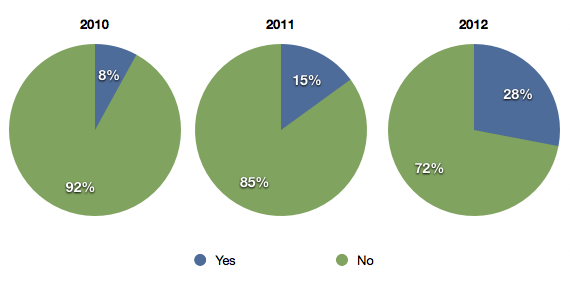 Data source: Harris Poll
Percentages have been rounded
Huge growth, yes, but will it continue? Only 13 per cent of those folk who currently don't read books electronically said they are "very likely" or "somewhat likely" to start doing so in the next six months. Some 77 per cent said they are not likely to do so, with half of the group saying they almost certainly won't.
That said, data from past years shows very similar resistance to e-reading, but the fact is more folk are reading books on gadgets than ever before, so many of the nay-sayers were persuaded otherwise, perhaps by receiving e-book readers as gifts.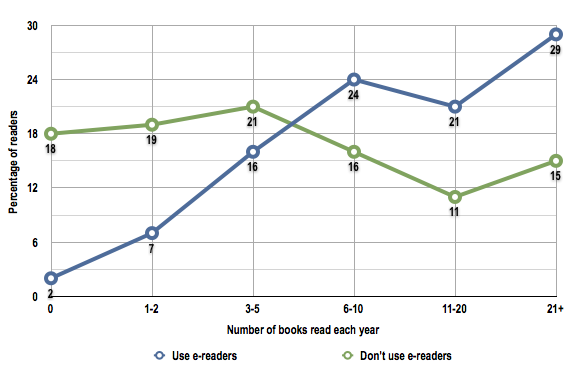 Data source: Harris Poll
Percentages have been rounded
E-reader owners are also reading more books. Harris' data shows a clear bias toward book consumption among adults who use e-reader technology over those who don't.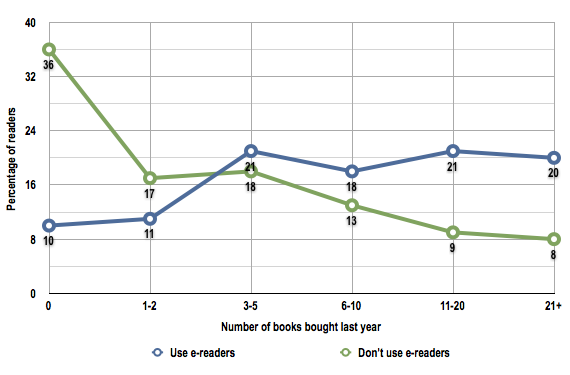 Data source: Harris Poll
Percentages have been rounded
That's good news for the likes of Apple, Amazon and Barnes & Noble who see e-book readers and tablets as much as content sales platforms. Making it easy to acquire books seems to indeed be encouraging gadget users to buy more.
It also suggests that these devices are appealing to folk who like reading and like to buy books. And there are clearly plenty of those kind of people who have yet to make the move to e-readers.
So it looks like there's plenty of room for growth there yet. And while these are US figures, it seems unlikely that the UK e-book market is more than a few years behind. ®