This article is more than 1 year old
Inside Sony's Home Entertainment HQ in Japan
Image is everything, say Bravia boffins
Feature Sony is getting back to basics in an effort to revitalise its underperforming TV division. After haemorrhaging cash for eight long years, a fresh management team are betting the farm on new display technologies and a return to core values in order to turn things around.
To see just how sweeping these changes are, the iconic Japanese brand invited Reg Hardware along to its new home entertainment HQ in Tokyo. Here we found a Sony that didn't appear half as battered as you might expect. Indeed, at times it seemed positively effervescent.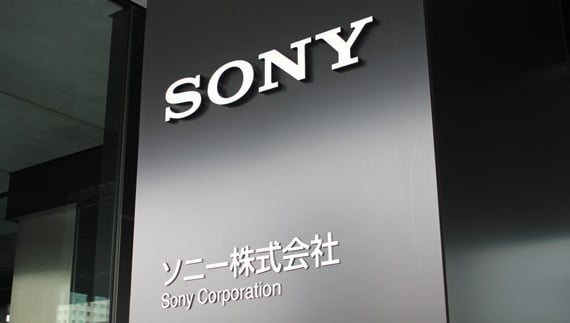 Sony's Tokyo home entertainment HQ
One reason is Noriaki Negishi. As the new deputy president of the brand's home entertainment group, it's his job to revitalise Sony's global TV business; it's a role he seems to positively relish. "In the days of Trinitron, people knew that Sony TVs gave the best picture. They wanted a Sony before they even walked into a shop. Today that isn't the case." The solution, he says, is to inspire people with new technologies, to encourage the brand's engineers to break new ground.
Crystal maze
At January's CES, Sony countered the OLED offensive of LG and Samsung by doing just that. It unveiled its own proprietary display technology, called Crystal LED. This self emissive alternative was clearly a little rough around the edges, but impressed with its astonishing brightness and colour depth. Curiously, the brand wasn't talking about Crystal LED during our visit. Instead the focus was on more immediate developments.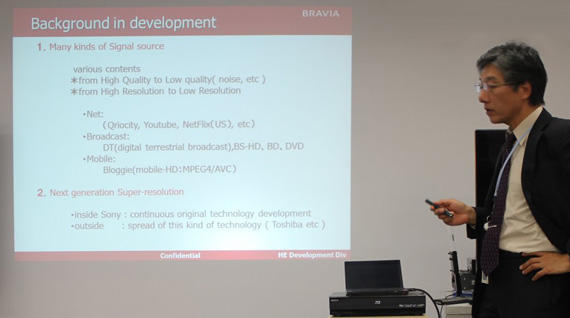 X-Reality Super Resolution picture processor explained
A key new ingredient in the brand's 2012 TVs will be the so-called X-Reality Super Resolution picture processor. It's the most powerful IC Sony has ever put in a TV. Able to do multi-frame image analysis on the fly, it can extrapolate extra information from two points of colour or contrast and apply linear gradation.
For extraordinarily accurate image interpolation it references an on-chip database of theoretical image patterns. It's particularly effective on low bitrate on-line video sources, such as YouTube. Unsurprisingly, Sony is confident that streaming video will be a major source of entertainment in the years to come.