Virgin TiVo iPad app out in September
Long gestation
---
Virgin Media will finally release its long-promised TiVo-tapping app for the iPad in September, the cableco's CEO has revealed.
Speaking at Cable Congress 2012 in Brussels, Virgin chief Neil Berkett claimed the company is registering new TiVo installations at a rate of one every 15 seconds, Broadband TV News reports.
All these users - those with iPads, at least - will, from September, be able to view the Virgin EPG and schedule recordings.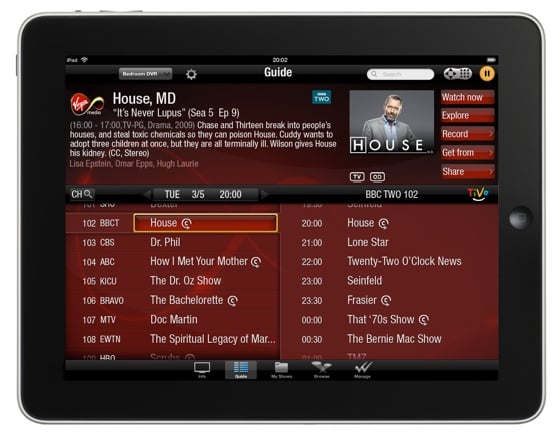 Virgin formally announced the TiVo app for iPad back in September 2011, after previewing the program some months earlier.
But six months on and the app is still a no-show in the iTunes App Store.
Berkett didn't go into details, but we hope the long gestation period will mean that, on release, the app will gain the ability to stream live TV, as Sky's Go app does.
Virgin previously said this wouldn't be the case, but it's surely got to offer something to compensate for the long wait? ®