Scosche MyTrek health monitor
Gym craich
---
Accessory of the Week If you're the kind of person who breaks out in a cold sweat at the thought of going to the gym, or if you'd rather stick pins in your eyeballs than go out for a run, look away now.
Scosche's MyTrek is one of a relatively new breed of fitness accessory for smartphones. It connects to an iDevice using Bluetooth and, when strapped to your arm, passes information about your heart rate to an accompanying app.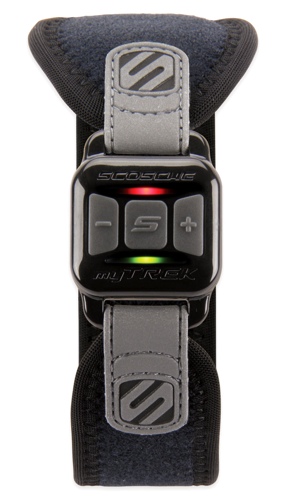 Unlike, say, Jawbone's UP, that's all it does. There's no attempt to monitor sleep patterns here, and that's no bad thing.
MyTrek is easy to use, it's comfortable to wear, and, most importantly, in my tests during an hour in the gym, its read-out matched that of the gym's own monitors.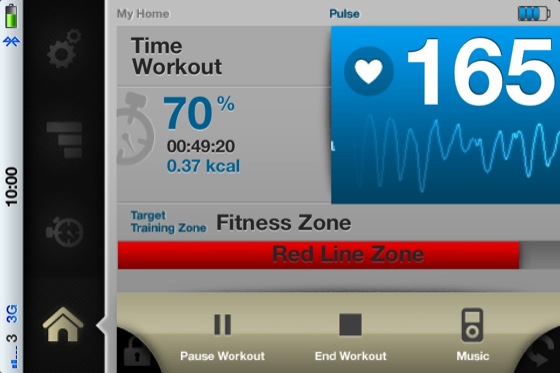 'Oh my god! They nearly killed Kenny!'
The app is basic. You enter your age and weight and you can create a workout from one of a number of presets: running, cycling, etc. It will then monitor your heart rate while you exercise.
Handily, there's a bar along the bottom of the screen which displays the level of intensity: relaxing, weight loss, performance, etc. And it records the data when you're done, so you can save it or share it on Facebook, Twitter or RunKeeper.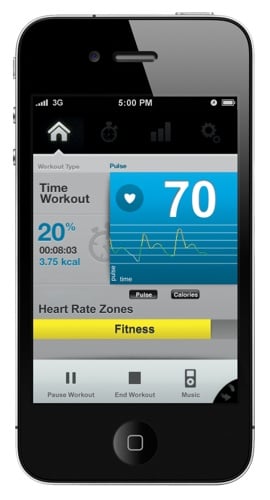 I found there were hiccups in the software, however, which, for example, meant that my average pulse rate was sent to Facebook as 'Max pulse rate.'
I wasn't sure about using MyTrek initially. To be honest, I felt like a bit of a twit wearing it. But tracking your heart rate and watching that status bar quickly becomes addictive. The only downside is the hefty price tag. ®
Reg Hardware chooses its Accessory of the Week every Friday. Got one in mind you want us to consider? Please let us know
More Accessory of the Week Winners

WD My Passport
Studio 1TB
Belkin
Keyboard Folio
Freecom Sq
Marmitek
Gigaview
Griffin
iTrip
Dual Connect

Scosche MyTrek health monitor
Monitor just how hard you're working in the gym so that you have documented proof that you deserve that beer afterwards.