Review I had my doubts whether any game could live up to the amount of hype seen surrounding Mass Effect 3's release. I shouldn't have been concerned though, I love it. The twisting compelling narrative; the authentic character interaction; the seamless integration of cut scenes and action and, last but definitely not least, the awe-inspiring attention to detail. All these things make me invest my emotions in Lucy Shepard; becoming immersed in my own unique and intricate narrative.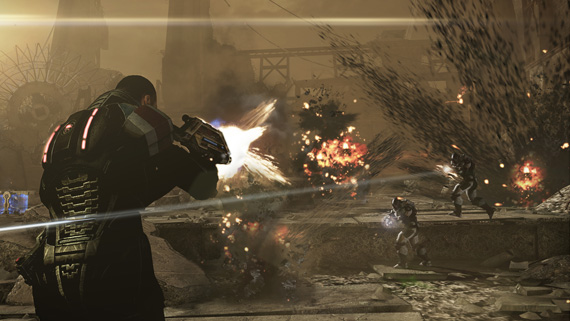 Muck spread
Those of you who didn't play the previous instalments of Mass Effect not only missed out big time, but without previous knowledge of earlier parts of this complex overarching trilogy you could easily end up confused. The essence of Mass Effect 3 is that I am plunged into an all-out galactic war to take Earth back from the nearly unstoppable nasty bio mechanical Reapers.
Every 50,000 years the Reapers awake and exterminate the universe of all intelligent life in a rather nasty cycle of destruction – The Matrix anyone? As Commander Lucy Shepard, I have warned the-powers-that-be of their imminent arrival, and now the Reapers are here I am the only one who can save Earth from annihilation. Dealing with pesky Cerberus and a bunch of infighting alien races while saving the world isn't a one woman job either. So, having my team of elite, battle-hardened militia definitely makes life easier in the face of such overwhelming odds.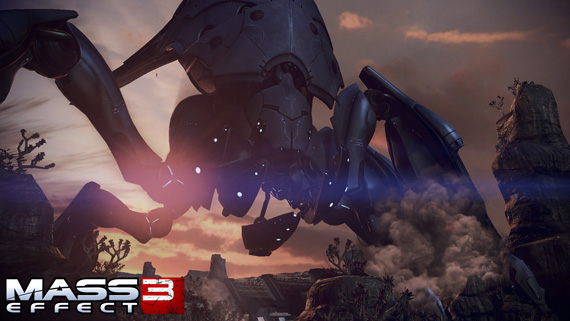 Robo smoke
The longer I played Mass Effect 3 the more I recalled conversations and characters from the first two instalments. Consequently, I am convinced that you need to have played them to get the most out of Mass Effect 3. This latest episode is tying up something that is very much a trilogy and, to really appreciate the interconnected narrative, you need to have some sense of your former role in the multiverse. Indeed, Mass Effect 3 reinforces this sense of previous history, as it allows character data from the last two games to be imported so you can carry on your unique story – quite a selling point.
My time on Mass Effect's earlier versions has all been spent on a PC, but having been sent a PS3 copy I decided to start as a new recruit. I figured in the long run this wouldn't detrimentally affect me or my storyline, as it's the character that's imported and not the stats or equipment. To be honest, the Mass Effect 3 multiverse is so deep and complex – and I have played a wealth of different characters in different universes between Mass Effect 2 and this instalment – that I am almost glad decisions that I can't remember aren't coming back to haunt me.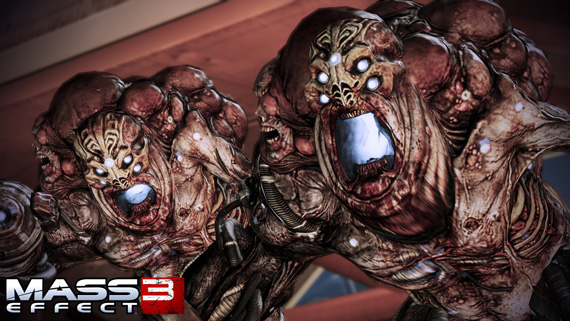 Who you callin' four eyes?
Having completed the demo on PC, I go into a seizure at the flickering low frame rate on the PS3 version. If you invest in a console version of this game you're doing yourself and the game a massive disservice because the Mass Effect 3 multiverse and everything in it is stunning – that Unreal Engine 3 just keeps giving. Admittedly, the graphics don't compare to Skyrim but there will be a heatwave in Tamriel before anything does.