Paragon of virtue
Character creation is a visual feast though, with more than enough nuances to make me feel like I am a completely unique Shepard. The texture and render quality in the faces and piercing eyes of the characters are carried through into the game play with authentic expressions to match the exceptional voice acting by Hollywood royalty.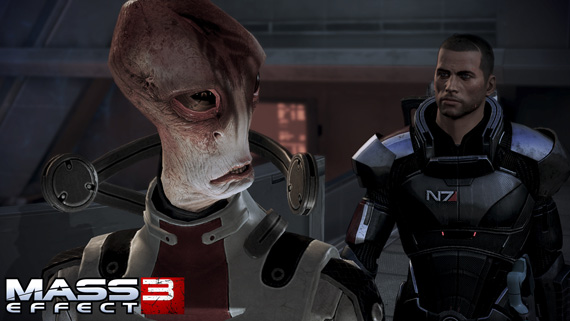 Have a heart to heart whatever this alien has in its chest
Engaging in role playing over the combat and story choices is significant decision to enjoy the whole experience, as it's the role playing that really makes Mass Effect 3 amazing. Selecting the dialogue options of Paragon (hey, let's all work together) over Renegade (stop moaning and fight damn you) was easy, as I'm a friendly type and an honest soul. Still, there's part of me that knows I am going to spend the Easter holidays using this game's amazing replay value to start a new with a bad attitude.
Yet deciding my class out of the six available wasn't as easy as in Mass Effect 2. I played an infiltrator – all stealth and sniping – but this time I was persuaded to role a hybrid bio/tech Sentinel. I'm glad I did, as the visually stunning explosive Tech amour and a biotic blast did me proud.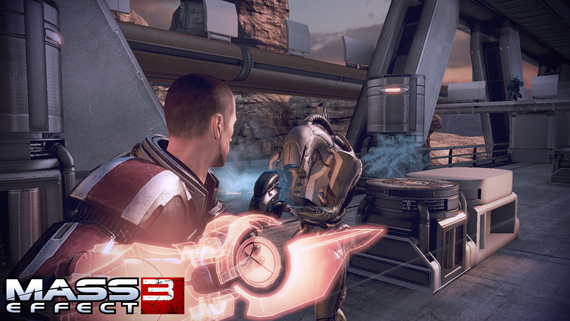 Light armour
The cinematic introduction is like one big copyright infringement, with standard War of the Worlds alien invasion noises, and me coming over all Ripley with a lost kid in an air duct. I was guided by an old friend through the first mission and on to the Normandy to find my hours of mining from Mass Effect 2 had amounted to nothing, as it seemed to be missing my 'illegal' upgrades. It was the mining in Mass Effect 2 that left me cold, and I am delighted to avoid that grind this time round.
Being back on-board the Normandy feels like coming home and I quickly get to grips with the familiar locations on-board, including having a quick dance in my cabin to my personal sound system and checking the Galaxy Map on the bridge to formulate strategies against the advancement of the Reapers. The Normandy is the hub of my Mass Effect 3 campaign and from where I plot which course is best to save the multiverse.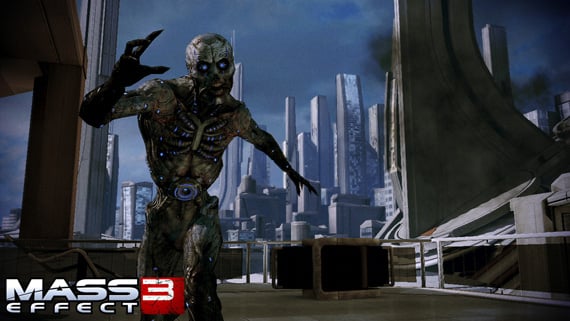 Colder dash
To begin with, the game play and storyline are quite linear. It's not until I get to the Citadel and pick up a few missions that I get the choice of where in the galaxy to start my campaign. By using scans, planets worth visiting are revealed. As I begin to navigate the galaxy, it quickly becomes apparent the Reaper invasion has broadened and nowhere is safe. Exploring galaxies is a good way to get assets that can be used in the war against the Reapers. However, I need to be careful as the Reapers are tracking me and too many scans will alert them to my presence.