This article is more than 1 year old
Walking through MIME fields: Snubbing Steve Jobs to Star Trek tech
Email daddy Borenstein talks rejection and attachments
Interview Dr Nathaniel Borenstein didn't just reject Steve Jobs once - Borenstein twice defied the man accorded god-like status for conquering whole industries and cowing hardened executives into kneeling before him.
Borenstein is the inventor of modern email, or more specifically he created the Multipurpose Internet Mail Extension (MIME) protocol responsible for parcelling all those attachments padding out your inbox, a technology that celebrates its 20th birthday on 11 March.
That was the day in 1992 when Borenstein emailed the first MIME attachment - it was a multimedia clip of a barbershop quartet he belonged to, who sang "let me send you email" to the tune of that Brylcreem classic Let me call you sweetheart.
It was Borenstein's early work leading up to MIME that caught Jobs' eye; the Apple co-founder's first fruitless encounter came at Carnegie Mellon University, where a 31-year-old Borenstein was working with six others on CMU's Project Andrew. This was a brave-new-world messaging system that would inspire MIME.
Borenstein demonstrated Project Andrew to Jobs. "He got it right away," Borenstein told The Reg. "He saw why this was the future of email and he tried to hire the whole team. None wanted to join."
Jobs was in his NeXT wilderness, having been cast out by an ungrateful Apple board, and people questioned whether there could or would be a second coming of Jobs; it's unsurprising Borenstein declined the job offer. Undaunted, Jobs built NeXTMail that looked a heck of a lot like Andrew. When Borenstein now wants to compile Andrew, he does so on a Mac, whose operating system core uses technology descended from NeXT. It won't compile anywhere else.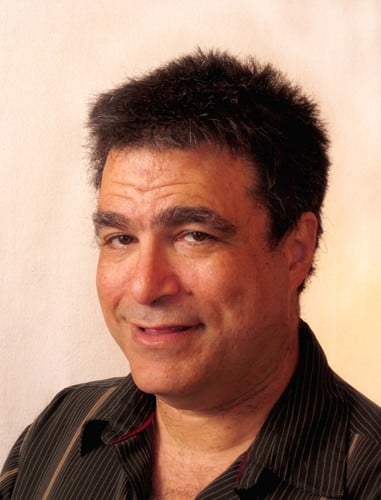 Borenstein's second Jobsian encounter came post-CMU and Project Andrew, when he was involved in delicate technical and political negotiations to get MIME blessed as an unofficial spec.
Everything was to play for: MIME stood on the precipice of the World Wide Web that came into being around that time courtesy of Tim Berners-Lee, whose work at CERN gave us the bricks and mortar for building the internet that would come to overtake the relatively limited Arpanet. Back then, while email existed on different islands of Arpanet, it was hard to communicate across the islands. The time was ripe for a bridging technology.
And guess who came-a-calling? Jobs wanted MIME to force all email to use Unicode, considered more elegant but also coincidentally used in NeXTMail.
"Jobs called me at my summer home and tried to lobby me into switching everything to Unicode," Borenstein tells us. "I said: 'Steve, Unicode will be more beautiful and ideal but it's going to break everything in the install base.' I had to turn him down which felt weird because he was Steve Jobs."
Had Jobs prevailed, the internet would be a different place and Apple might be at the heart of it, with Borenstein working for Team Jobs. NeXTMail converted to MIME by 1993.
Two decades on, Borenstein doesn't regret turning down working for Jobs.
"It's indicative of why I never went to work for him," he says. "I knew a lot of people who where happy to be his kids, but I knew a brilliant designer who left to go to IBM because when he found out that when you disagree with Steve Jobs you lost. I wouldn't have lasted."
Since then, MIME as become as integral to the internet as HTTP, IMAP and TCP/IP.
Media exchange
It was revolutionary in the early 1990s because it finally let you attach a photo, a piece of music or video or some other non-text media to an email - and for the attachment to be opened on some other email system as intended and not as bunch of illegible characters but as a photo, piece of music, video or some other media. MIME also let you send emails in different languages to other email systems without the recipient getting an eyeful of illegible characters.
Conceived for email, MIME has today gone far beyond a communication medium some now claim is being killed off by photo, music and video exchange services - such as Twitter, Gmail and Hotmail - that send stuff either from your hand, lap or desktop.