Is it safe to play here?
The problem is that the device running at point X has to know the frequencies that transmitter A is using, and while various detect-and-avoid technologies have been tried only an online look-up table of locations listed against available frequencies has been shown to actually work.
So a White Space device, regardless of the protocol it will eventually use, has to first query a database to establish which frequencies are available at its current location. If a star topology is being used - such as a single Access Point providing internet connectivity to nearby clients - then only the centre of the star needs to check with the database, the clients can take guidance from the hub.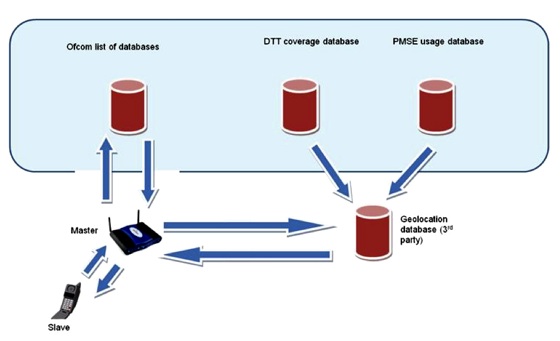 To use White Space frequencies, you router and devices may have to check there's available capacity from multiple databases
Source: Ofcom
Until the first of these databases was established, in December 2011, broadcast TV had exclusive usage of every White Space frequency. The US broadcast trade body, the NAB, recruited the pneumatic Dolly Parton and an evil, animated telephone to its campaign against the exploitation of White Space, claiming that White Space usage would inevitably interfere with broadcast pictures, despite the US Federal Communications Commission's insistence that there was room for everyone to play.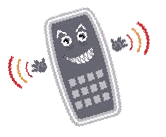 An angry, White Space-phobic phone, yesterday
In the UK, the Church of England and Andrew Lloyd Webber were roped in to support a similar campaign, centred not on the claim that White Space would knock out broadcast TV but that the White Spaces had hitherto been the exclusive preserve of wireless microphone users.
Professional wireless mics, used in everything from West End shows to Celebrity Big Brother, already use a similar database system to allocate frequencies by region, but the limited quantity of microphones in use has never required real-time dynamic allocations. Touring shows generally know were they're going to be well ahead of time.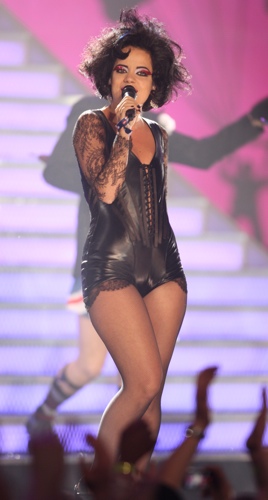 A popular radio mic user is undaunted by White Space networking
Source: Sennheiser/John Marshall
The Joint Frequency Managers Group (JFMG), an organisation set up specifically to manage those bands for wireless microphone users, has run the monopoly database for years but has done so with the willing co-operation of the whole entertainment industry.
In the US, the White Space rules conceded a couple of channels for exclusive use by wireless microphones. Something similar will probably happen over here. The entertainment business may feel a bit squeezed, but the rest of us get masses more bandwidth to play with.
Similar topics