SanDisk Extreme 120GB SSD
Sata 3 Sandforce speedster
Review Another week and yet another new range of Sandforce controlled drives has been pitched into battle in an already crowded market place. Still, here's hoping the increased competition will impact on prices. Arriving hard on the heels of Intel's new 520 range reviewed recently, is the Extreme series from flash memory experts SanDisk – the company's second generation of consumer drives using a Sandforce controller.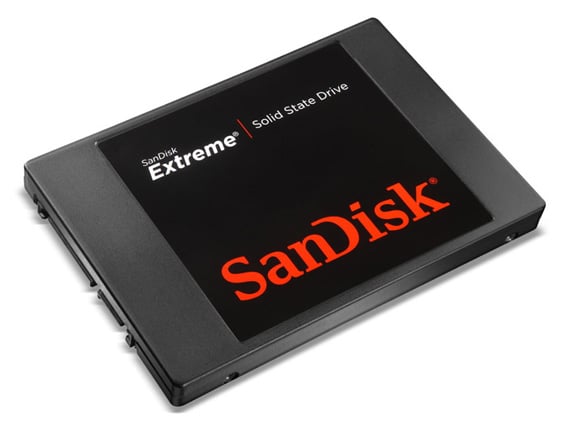 Second time around: SanDisk's Extreme SSD
While better known for its range of Compact Flash and SD products, SanDisk was actually among the very first companies to release an SSD into the mainstream market. The U5000 appeared in 2007 and had a whopping 32GB of capacity. Soon after, the company seemingly disappeared off the radar as far as mainstream SSD's were concerned, returning to the fray in 2011 with the launch of the Ultra range of drives.
As with the Ultra series, the Extreme drives use a Sandforce controller but in this case it is the ubiquitous Sandforce SF2281VB1-SDC with its 6Gb/s interface. Yet unlike many of the drives with this controller on-board that rely on Sandforce's own firmware, the one in the Extreme has SanDisk custom coded (R112) firmware.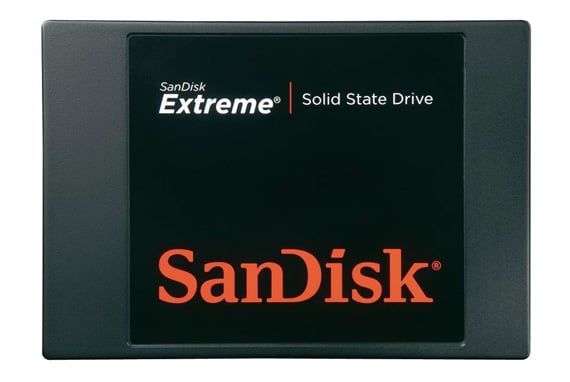 Sandforce controller, but the SanDisk Extreme has its own firmware
At the time of writing, the line-up consists of just two capacities – the 120GB model, which is on test here, and a 240GB version. A third drive, the flagship 480GB version, is on the way. The quoted sequential read/write performance for the range is 550/510MB/s for the 120GB drive, 550/520MB/s for the 240GB while the 480 is quoted at 540MB/s reads and 460MB/s writes. The 120GB drive has a quoted random read/write performance of up to 23,000IOPS and 83,000IOPS respectively.