The iPad 3 contains an 11,560mAh battery, the first take-apart of the third-generation Apple tablet has revealed.
Indeed, the new gagdet is packed with power storage behind its - Samsung-made, seemingly - 2048 x 1536 "retina display".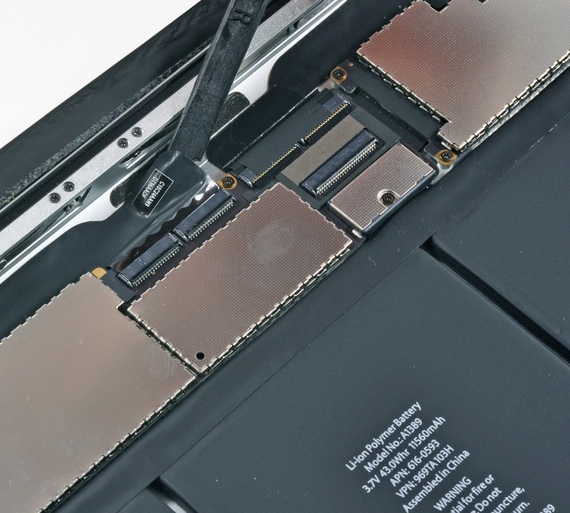 Source: iFixit.com
The autopsy, conducted by iFixit, shows a mere sliver of a motherboard up above the monster battery.
That mAh rating amounts to 43Wh - almost double the 25Wh battery capacity built into the iPad 2, and bigger than the 35Wh battery used in the latest 11in MacBook Air notebook computer.

Source: iFixit.com
Yet the iPad 3 runs for only as long as its predecessor, a fact that shows just how much juice the LTE 4G radio and that big screen can swallow. ®