Pics Braying hordes of fanbois hungry for new iPads failed to turn up outside Blighty's Apple stores today despite months of rumour, hype and speculation. Although slab shoppers were nonchalant in London, they were positively wet in Scotland.
A queue of hundreds swiftly ebbed away outside the fruity tech titan's Regent Street outlet, allowing at least one punter who rocked up at 9am to grab the improved fondleslab five minutes later.
The line was much more muted than previous iPad launches during which unlucky fans were turned away empty-handed.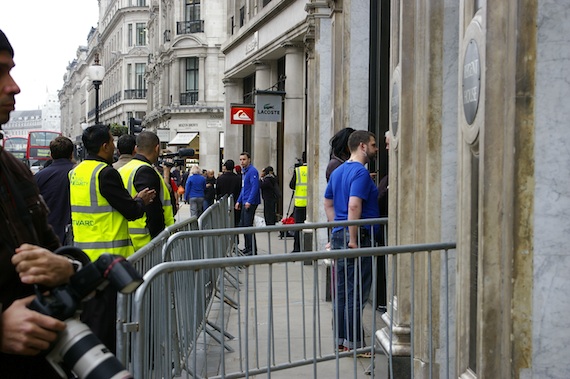 Barriers appear somewhat unnecessary for a queue of one outside Apple's Regent Street store at 9am today
"Literally I was expecting the queue to be horrendous, but I only got here five minutes ago," said a fanboy at the front of the line accosted by The Reg. "I usually order online but it's taken ages to arrive before so I just thought I'd nip by. This time it's gone very well, doesn't seem to be a problem."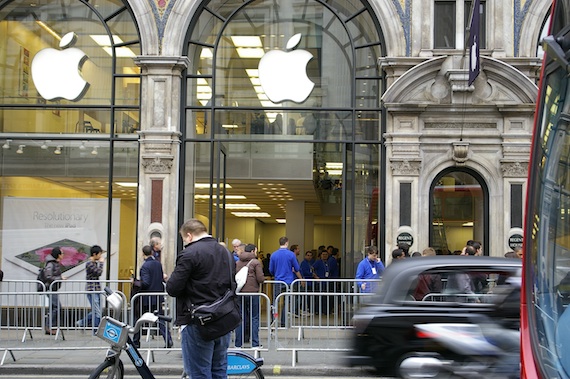 Resolutionary!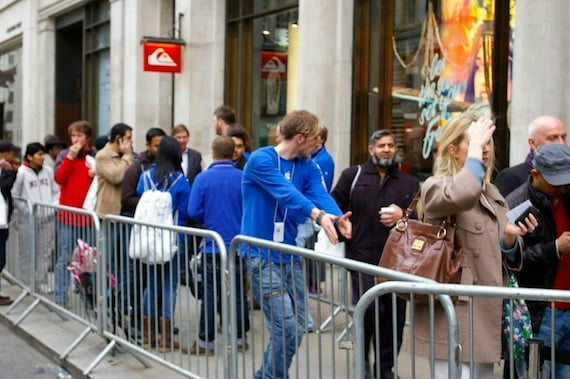 At the side of the store, staff tried to instil some order into the crazed throng. Oh wait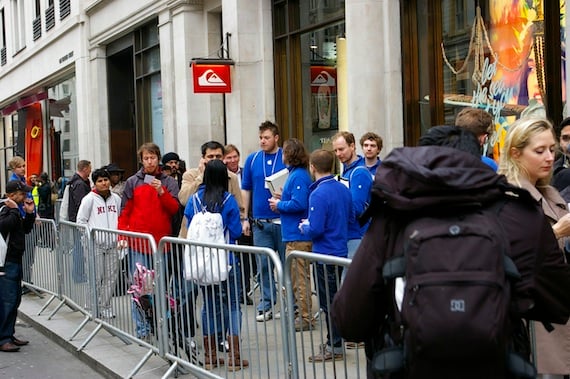 Apple staff outnumber customers in the queue, which evaporated in several minutes
By 9.05am, the queue around the side had gone, and there were a handful people in the line at the front, moving sedately towards the open doors.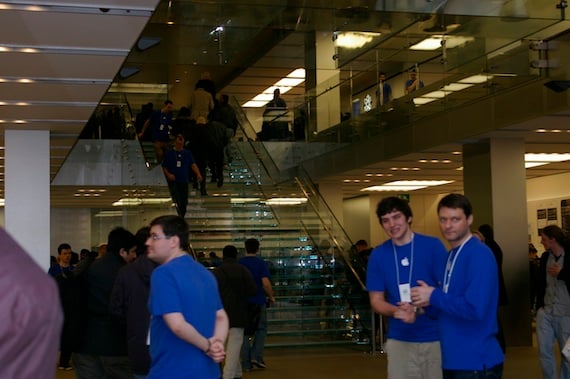 Come in, braying mob, come in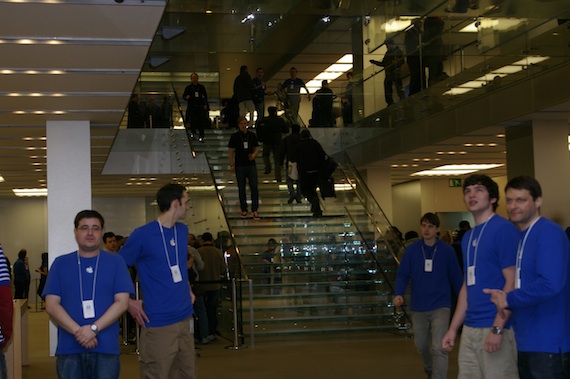 Looking to heaven for inspiration?
One bloke, who had waited for five hours from 3am for the doors to open, decided to hang around the shop for a while afterwards rather than race home with his new slab. He hadn't tried his iPad yet, adding: "No, no, first I'll go home, relax and then I'll take it out." He said he had an iPhone, iPod and Macbook, preferred Apple more than any other brand of mobile or tablet because Cupertino's touchscreens are "very enjoyable".
Fifty minutes after the doors opened there were more Apple staff than punters and a lack of panting iOS zealots.
Zohaib Ali was the first in the queue for the Regent Street store, starting FOUR days before on Monday, with a sleeping bag and camping equipment. A serial queuer, Zohaib had been fourth in line for the 4S, and declared Apple to be "the best".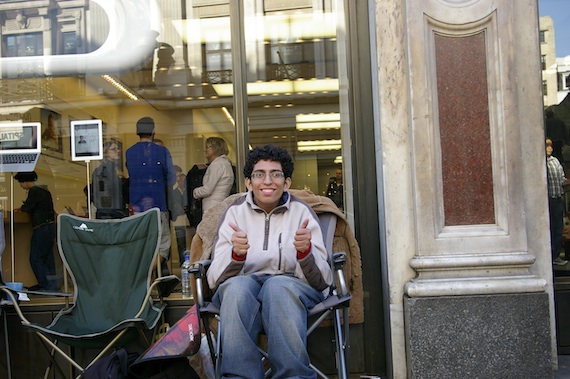 Zohaib Ali was first in the queue for the new iPad in London, getting in position four days early
Meanwhile, fanbois were genuinely getting wet in Glasgow where a persistent drizzle fell on the Scottish Apple fans. Eyewitness Joseph Heenan said that the queue at 8.20am was "shorter than the ones for the iPhone 4S and iPad 2, I reckon - it only just went once along two sides of the building. The iPad 2 one was twice that length".
He added that by 9.30am "the queue was nonexistent and they've dismantled the barriers". ®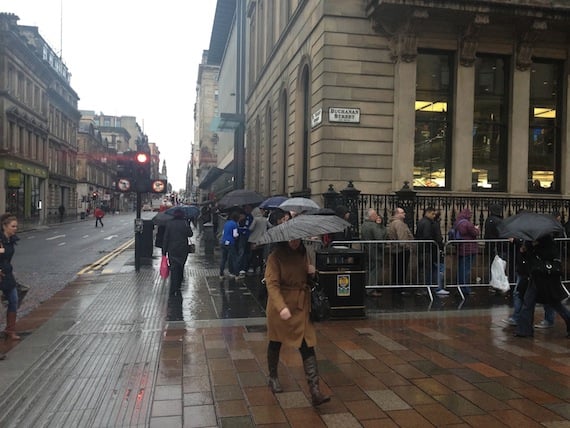 Rainwater slowly dribbled down their faces in Glasgow. Credit: Joseph Heenan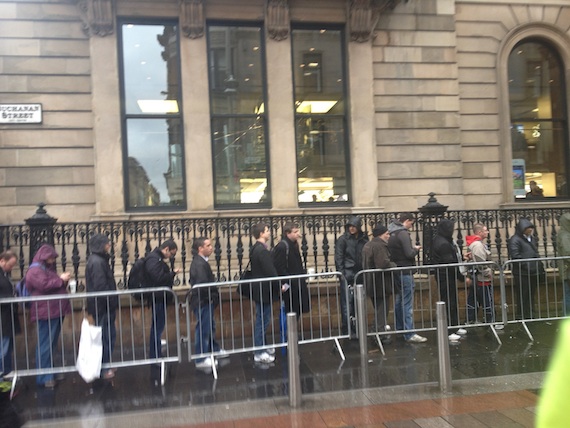 Getting damp, yet?