Canon PowerShot S100 GPS compact camera
The pocket professional
---
Review As the latest incarnation of Canon's highly-regarded PowerShot S range of enthusiast-grade compact cameras, the new PowerShot S100 has a lot to live up to.
More than point and shoot: Canon's PowerShot S100
Where the S95 was a relatively minor upgrade to the very popular S90 reviewed previously, the S100 is a more significant upgrade, bringing with it a (mostly) improved lens specification, faster processing, GPS functionality and an all-new 12Mp CMOS sensor, replacing the 10Mp CCD of the previous versions. More on these features later.
First, a quick recap for those of you who aren't familiar with the PowerShot S concept. With the release of the PowerShot S90 in 2009, Canon re-introduced its highly-regarded S series of PowerShot-branded compact cameras aimed squarely at keen enthusiasts and even professionals who want to shoot when a full-sized SLR simply isn't practical.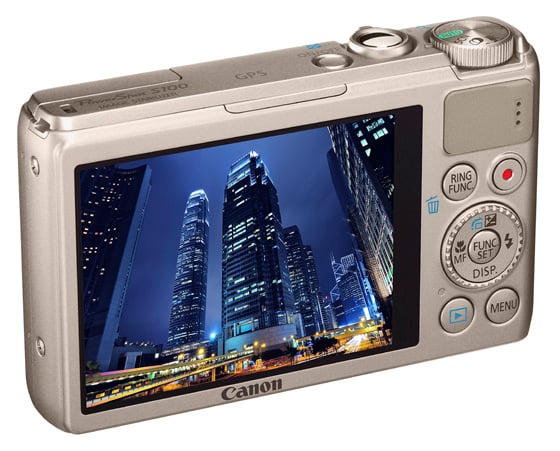 Definitely a compact...
Unlike many of the vast number of non-SLR enthusiast cameras recently released to market, the PowerShot doesn't appeal to your sense of nostalgia with retro styling that harks back to the iconic Leica rangefinders, nor does it attempt to shoehorn an interchangeable lens mount onto an inappropriately small body. No, the PowerShot S100 is a proper traditional compact, with a proper retractable lens which actually fits properly into a trouser pocket – and a skinny front trouser pocket at that.
As such, it belongs to a different class of camera – one you really can take anywhere and yet with this camera Canon is attempting to woo those with the most exacting standards of image quality, flexibility and usability – and the willingness to pay for it. This is a compact camera which will cost you more than a Canon EOS 1100D SLR kit.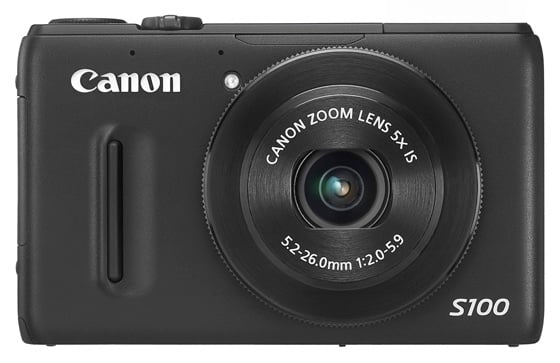 The bright f2 lens certainly has enthusiast appeal
However, it's most certainly not for the point-and-shoot brigade. It may have the same physical dimensions as a standard ultra-compact, but it's blessed with a feature set and control layout aimed squarely at the enthusiast photographer who doesn't see why shrinking down from an SLR should also see a reduction in functionality.