Night vision
However, this camera is designed to deliver the ultimate in compact quality – something which always suffers in any super-zoom configuration. At the wide-angle end, the lens opens up to a wide f2 aperture, allowing for some great low-light opportunities. This is assisted further by a maximum ISO speed of 6400 – up from 3200 in previous models. Unfortunately, things aren't quite so impressive at the telephoto end of the zoom where the widest aperture has been reduced from f4.9 to f5.9.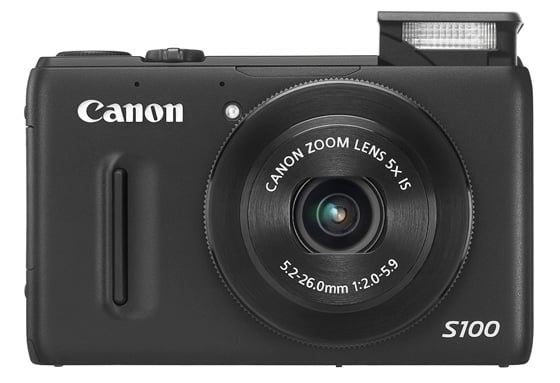 A good low light performer with its own flash and compatible with the HF-DC2 wireless external flashgun
Armed with an all-new CMOS sensor the S100 promises better low-light performance and a reduction in image noise. Indeed, I was generally pleased with the night-time test shots: Pull out a normal compact camera at night without flash and you're asking for trouble, but the S100 delivers impressive performance.
Yes, at ISO 6400 images are rather 'dreamy', but they're still usable pictures, proving that the new increased ISO range is a worthy addition to the specification, rather than a mere gimmick. A 'Handheld NightScene' mode aims to help by combining multiple shots into a single image, but the camera's low-light performance was generally good enough to allow better results by simply keeping the camera as steady as possible and configuring the settings manually.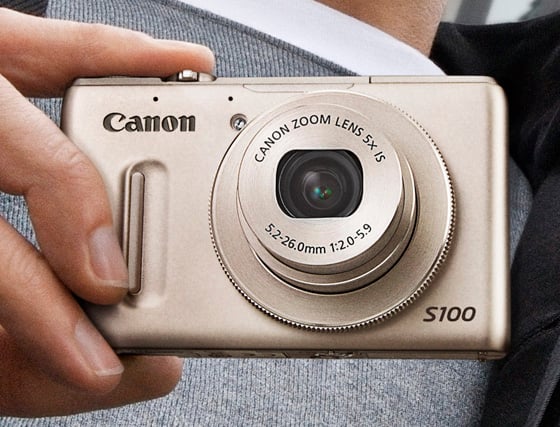 Appearances can be deceptive
Conversely, the lens's smallest aperture size of only f8.0 can sometimes be a limiting factor if you want to capture a sense of motion with a long exposure. Here the S100's new neutral density filter can be enabled, darkening the exposure by three stops. This also gives you the ability to use wider apertures in bright sunlight.
Impressive as it is, the PowerShot S100 is not a replacement for a DSLR, despite its excellent handling. Although it's one of the best I've seen, a sensor this small is never going to match the quality of APS-C sized version. Despite the new DIGIC 5 image processor, the S100 does at times feel a little slow.