Candid camera
You're bound to encounter, and probably curse at, the 'Busy' screen at some point while shooting especially when shooting RAW. In JPEG mode, you can snap continuously at up to 2.3 shots per second. This can be boosted to a more impressive 9.6 shots per second (up to 8 shots) if you take advantage of the dedicated Burst HQ mode.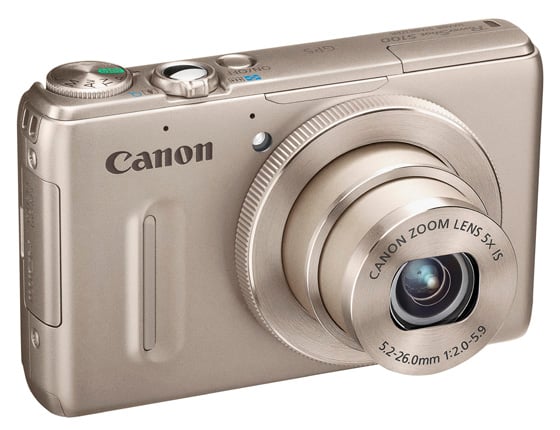 For when your DSLR is just too big
The S100's tiny 32Wh battery lasts for only around 200 shots which I feel is a serious limitation for the photo enthusiast. If you take an S100 out with you in the morning, you can expect to run out of charge well before your day is over. And if you're wondering if the GPS is the cause, I turned it off for most of my testing. Incidentally, Canon includes a map application to display GPS logging positions.
GPS gimmickry aside, the S100 does, however, make an excellent second camera for the DSLR owner. It offers the freedom to leave their serious clobber at home, but use a compact that allows them to think in exactly the same way they do with their main camera.
Furthermore, DSLRs will always draw attention; marking you out as the photographer in the room. On the other hand, many of the newest interchangeable-lens compacts are often simply too sexy to be ignored. But, pull out a PowerShot S100 and nobody will bat an eyelid. You'll be able to shoot entirely incognito.
Although it's certainly not aimed at the beginner, you don't have to be an expert to take advantage of the S100's excellent image quality. The ubiquitous 'Auto' mode is always available for decision-free snapping, as is a selection of scene modes designed to help you make the best of common shooting situations such as portraits, landscapes and fireworks.
You can also select from a range of special digital filters, adding features such as retro-style aging effects, various monochrome modes and high dynamic range composites although most of these features aren't as advanced as what you might find on a 'fun' point-and-shoot camera.
Movie recording is available at 1080p resolution with a 'filmy' 24fps frame rate. Silent slow motion modes are also available at reduced resolution and frame rates of up to 240 fps. You can also apply most of the creative filters in movie mode for some fun effects.
Verdict
The PowerShot S100 is an excellent camera delivering image quality which exceeded my expectations. This, combined with superb handing, control and features justifies the S100 as a serious shooter, despite its size. It's certainly expensive, but in the right hands it's money well spent. ®
More Camera Reviews…

Fujifilm
Finepix X10
Nikon
Coolpix P7100
Pentax
Q
Sony
NEX-5N
Nikon
1 J1

Canon PowerShot S100 GPS compact camera
Revamped PowerShot retains full manual control but features a new 12Mp CMOS sensor and extended zoom range.