NetZero back in the game with free-ish 4G
It's time to party like it's 1998
---
NetZero, the first ISP to offer free dial-up internet back in 1998, is back in the game with an offer of nearly free 4G mobile internet using Sprint's remaining WiMax infrastructure.
Under the terms of the new service, users buy a USB dongle for $49.95, or a hotspot capable of supporting eight connections for $99.95, and get a 10MB download and 1.5MB upload service wherever there's a Sprint WiMax signal. The free service is capped at 200MB per month and only available for a year, at which point NetZero wants to make its money by selling data plans on top.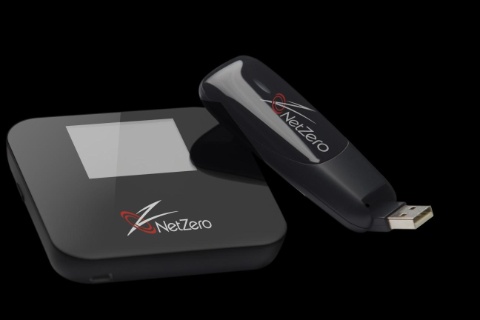 Free, but with a price
Prices for 500MB start at $9.95, and go up to 4GB for $50 less change, which is competitive but unlikely to have customers flocking. The modems themselves can be flipped between low and high speeds (LightSpeed and WarpSpeed in the marketing vernacular) to match connection needs.
NetZero was the first US provider to offer free internet, back in 1998. Then the plan was to support the service with advertising, and the company signed up over a million subscribers in six months. After a court spat with rival service Juno, the two made up and merged, eventually became of online services provider United Online.
"NetZero is bridging the digital divide by letting consumers purchase a secure, quality, mobile broadband service at very affordable prices with plans designed to meet the consumers' data needs," Mark Goldston, CEO of United Online said in a statement. "Our service gives customers the freedom to take the Internet anywhere in our coverage area, without being tied to public Wi-Fi service or having to purchase higher-cost, sometimes multi-year plans offered by other mobile broadband providers.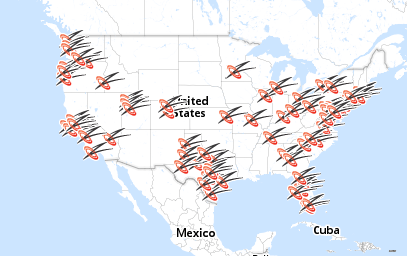 "In our coverage area..."
The key part of that is "in our coverage area," which isn't great. Sprint took an early gamble on WiMax being used as the backbone for future 4G networks while LTE was mired in standards issues. It was heavily encouraged by Intel, as part of Chipzilla's plans to get into the mobile network market, but the rest of the industry went with LTE, leaving WiMax with lackluster sales and a decaying market share.
Now Sprint is hiving off its WiMax infrastructure to gain more funds to expand its LTE offering and catch up with the rest of the industry. With Verizon and AT&T dominating the US smartphone market, Sprint's in a bit of a sticky situation. Its deal with LightSpeed has foundered after the FCC killed approval for the technology and it was late getting the iPhone, ensuring it'll stay a bit-player for some time to come. ®