Review Let's cut to the chase. The "new iPad" doesn't have the much-rumoured haptic touch technology. In fact, its list of major new features can be counted on the fingers of one hand. It doesn't even have a number after its name. How disappointing is that?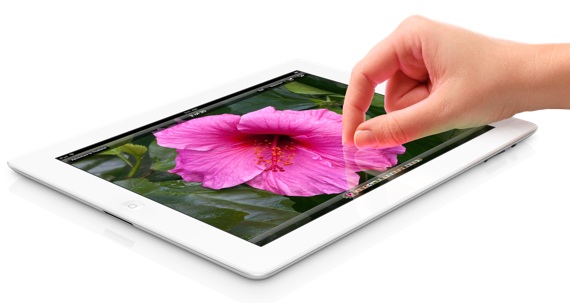 And yet, after a weekend of gazing longingly at the imperceptible pixels on that new "retina" display, all I can say is that you can take my new iPad – when you pry it from my cold dead hands, as Chuck Heston once said about something else entirely.
That screen really is the star of the show. Apple boasts that the displays used in the iPhone 4S and the new iPad have such high resolution that you can't see the individual pixels on the screen. Well, to be honest, if you look really closely, you can. But if you hold the tablet beyond contact lens distance, you'll have a job.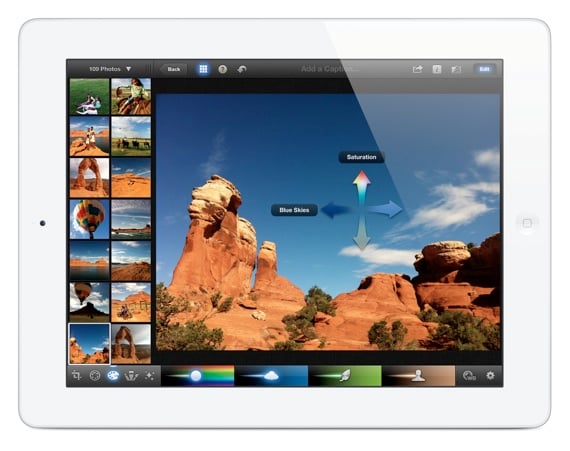 I could see an immediate difference in the higher-than-HD resolution of the new iPad. The pinpoint clarity of the 2048 x 1536 display is remarkable, even when looking at existing apps that haven't specifically been updated for the new native resolution.
E-book text presented by iBooks was cleaner and sharper, and experimenting with fonts in Apple's word processor, Pages, revealed an amazing smoothness to the lines and serifs on individual characters.
The textures in swordplay game Infinity Blade II – already updated for the retina display – were more detailed and realistic, and colours were noticeably richer and more vibrant. Even standard-definition video on apps such as BBC iPlayer seemed to benefit from the improved display.
Of course, the fourfold increase in resolution means that the screen needs a lot more processor power too, so the next major improvement is the inclusion of Apple's new custom A5X chip. The main CPU core in the A5X is identical to the 1GHz A5 processor used in the iPad 2, but it now sports a pair of dual-core GPU parts - four cores in all - to handle all those pixels.