This article is more than 1 year old
N7Player
Got music covered
Android App of the Week It's not often that I come across an application that displaces a default choice on my phone within minutes of me downloading it, but the N7Player music player is just one such. I think it's brilliant.
Before I go on, let me make one thing clear: I'm an obsessive about album cover art. I go to great, some would say unhealthy lengths to make sure my digital music collection features the correct art. N7Player repays my obsession in spades.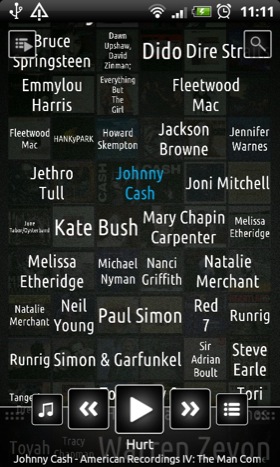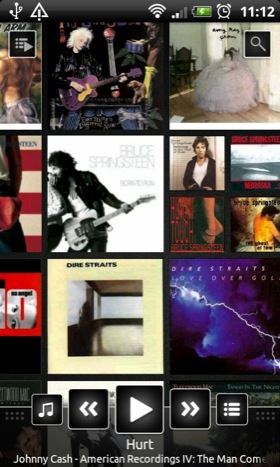 Zoom out to view your library as text (left) and in to see the albums (right)
The USP is the UI. Open the app and all your album artists are displayed by name in a grid, graffiti style. Zoom out and all the album covers appear and you can keep zooming out to see larger images of said sleeves.
To keep the tile screen a sensible size, only the first three albums by any artist get single images while the rest are grouped four to a tile. Tap on an artist's name in the text view and the background fades and all the relevant albums are brought to the fore.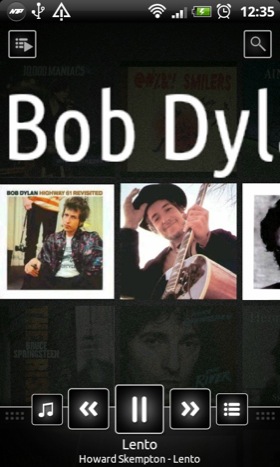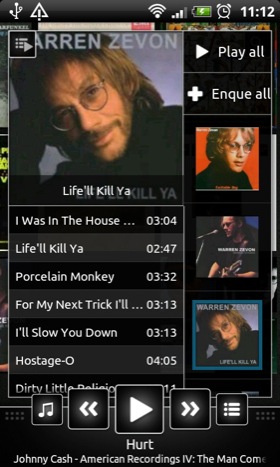 Select an LP (left) and get more detail (right)
Tap an album and you get a list of all the tracks on it as well as covers of all the other albums by said artist next to it. It's an essentially simple but visually impressive way of navigating around your music, and the larger your collection, the better it works.
The icing on the cake is the quality of the animated transitions. They are superb. Fiddling with N7Player makes me wonder if this was the sort of effect Microsoft was aiming for with Windows Phone 7. The difference is here it's apposite and it works.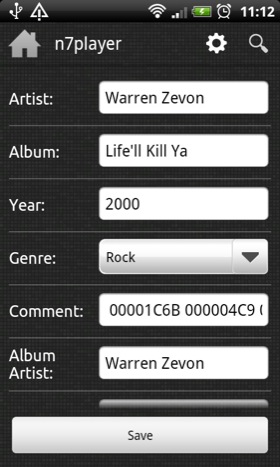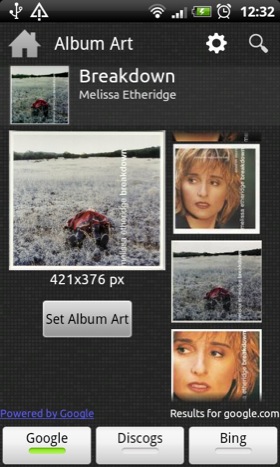 The app lets you edit ID3 tags (left) and add album art (right)
Of course, to function properly all your cover art and ID3 tags need to be in order so it's just as well the app has editors for both, and rather good they are too. Especially handy is the option to change whole album not just track tags.
N7Player isn't just a pretty face either. As long as you are running Android 2.3.1 or above you get a five-band graphic equaliser, SRS sound, bass boost and a selection of EQ and reverb pre-sets.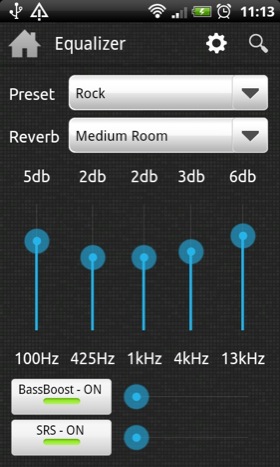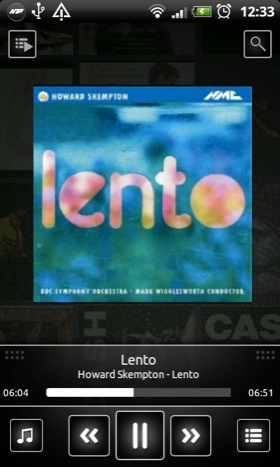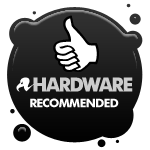 All the basic music library navigation tools are covered too, including folder, artist and album views and there is a useful sleep timer with a 'play to end of song' override. Playlist support is a bit basic but the app keeps running lists for recent and most played tracks.
At the moment N7Player is a free - and ad free - beta so I suggest grabbing it sooner rather than later, though I for one will be happy to cough up a few quid to keep it on my handset. ®
Size 4.5MB
Apps2SD No

We make our choice of the best Android smartphone and tablet downloads every Tuesday. If you think there's an app we should be considering, please let us know.
More Android App of the Week Winners

TuneIn
Radio Pro
iOnRoad
Ten Android Games
AppAware
AirDroid
N7Player
The best looking mobile music player bar none.