Ever wondered what a Walking Dead-style apocalypse would be like? Well, now you have the opportunity through an immersive "zombie experience", which lets the brave take on undead in an abandoned shopping centre.
Those of you who failed to get an invite to Capcom's AR hunt this week will be pleased to know there's an even more engaging opportunity to sink your teeth into.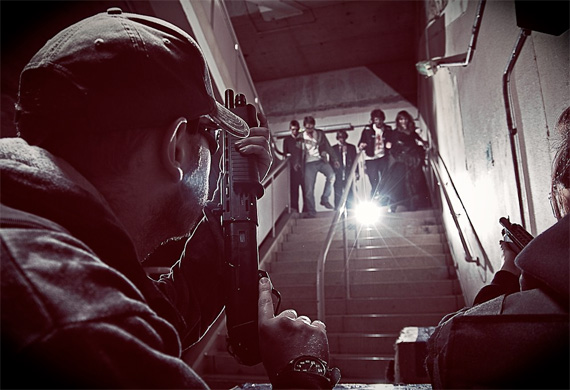 Specialist experience provider Wish.co.uk is offering the chance to be surrounded by 'real' maniac zombies, gunning them down with airsoft weapons within a soon-to-be demolished shopping centre in Reading.
With Wish-promised state-of-the-art effects and blood-inducing props, plus a huge collection of brains-hungry actors, the experience promises a "run and gun" gorefest like no other.
After a briefing from the "Police Special Zombie Bashing Unit", teams head into the mall, working together to eliminate all threats in a two-and-a-half hour session, tracking down the living dead and attempting to survive the onslaught.
Of course, while there is no real danger you'll be bitten and transformed into a zombie yourself, the actors will pounce on you, murmur "braaaaains" and hold you down in typical undead fashion.

If you fancy getting involved - and you're over 16 years of age - then book the zombie experience on Wish.co.uk for £119 per person in groups of up to 15 people.
As the venue is due for demolition, the package is available for a limited time only, running every weekend until further notice. ®
Sponsored: Ransomware has gone nuclear