This article is more than 1 year old
Game files for administration
Stores could still be saved
High street retailer Game has officially filed for administration, although trade will continue while the process is finalised.
"Further to this morning's announcement of the suspension of trading in shares of Game Group Plc, the board has concluded that its discussions with all stakeholders and other parties have not made sufficient progress in the time available to offer a realistic prospect for a solvent solution for the business," said the troubled company in a statement today.
"The board has therefore today filed a notice of intention to appoint an administrator."
The statement goes on to underline the board's intentions of keeping the business running, through the continuation of trade and discussions under the protection of the interim moratorium.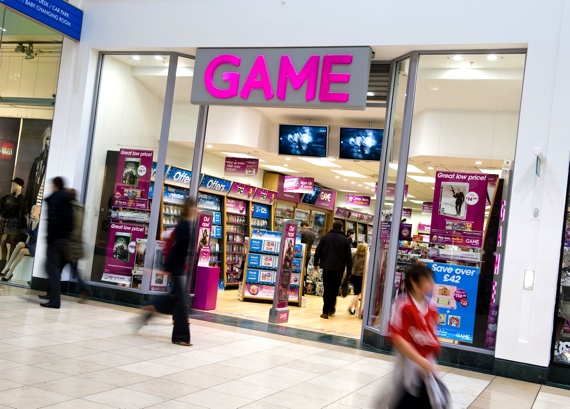 The expected announcement was made after this morning's news that the company suspended shares, removing itself from the London stock exchange.
The retailer is apparently in the process of splitting assets and gearing up to launch a new firm next Monday, funded by the current bank lenders. This would essentially mean the end for Gamestation, but could see roughly 300+ Game stores saved, MCV reports.
"There's no need for two, or even three, stores in the same town or city," said a source close the negotiations.
"They get a chance to reduce debt, keep trading and work out a plan for a new owner without so many financial and lease millstones around their necks." ®