Nokia invents teeny throbbing tattoos to make your skin crawl
Vibrating message alerts you can't ignore
---
Nokia has filed a patent covering magnetically induced vibrating particles to be embedded in clothing or, more interestingly, under the skin in the form of a tattoo.
The idea behind US Patent Application number 20120062371, spotted by Unwired View, is to use an induction coil on the phone to excite the vibrating particles, which would be embedded into a piece of fabric next to the skin (not necessarily in the pants) or even placed just under the skin in the form of a tattoo.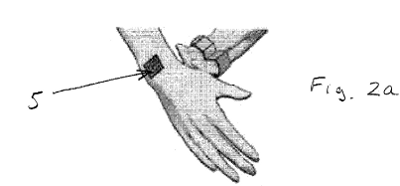 This is a sticker. The patent doesn't show a tattoo so we'll have to all imagine how it would look...
As the vibrating assembly is nothing more than a collection of particles, it can be mixed in with normal tattoo ink, and then be used to deliver vibrational messages as complex as the user is capable of understanding.
Magnetic communications isn't that unlikely – back in the early days of Bluetooth a genuine competitor was near-field magnetic induction, which uses variations in magnetism to transmit an audio signal (your correspondent tested an induction headset while employed by O2, and found the technology comparable to Bluetooth for headsets if nothing else), but Nokia's plan doesn't involve a receiving circuit so is just dependent on the ability of the transmitting coil.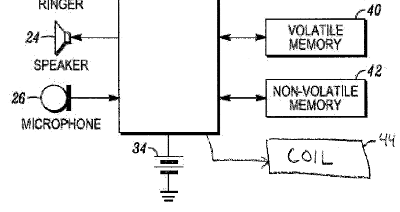 The coil doesn't have to be hand-drawn, but it works better that way
Some tattoo ink already contains metal, particularly the red stuff, and in enough quantities to worry those operating MRI scanners (which use unreasonably large magnets). Where the tattoo forms a discernible loop there have been recorded cases of minor burns, though nothing serious enough to prevent a scan.
One imagines that Nokia's envisioned tattoo would be increase that risk considerably, and while most of us go through our lives without having a MRI, it's not something one should bet on.
Magnets are better painted onto nails than embedded under the skin (20 seconds into the video below), but sign us up for a pair of vibrating pants when Nokia gets round to making them, just for testing, of course. ®