This article is more than 1 year old
Resident Evil: Operation Raccoon City
Dead again
When in roam
The freedom to roam through these iconic, once-rendered locales makes for an enjoyable trip down memory lane. As do occasions when you cross paths with famous characters and monsters – from an early encounter with the G-Virus-infected Brad Vickers and repeated fights against Tyrants, to shoot-outs with Leon S. Kennedy and Ada Wong.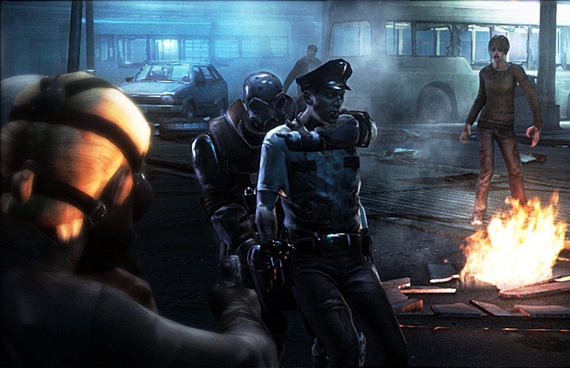 Don't shoot, or I'll kill this dead thing
In principle, it also plays like a Resident Evil – at least, RE4 and onwards. Killing zombies with headshots remains as irresistible as ever, but that's where the mechanical similarities with Capcom's work end.
Everywhere else Six Slant Games imposes its own trademark sensibilities and, aside from an impressively diverse stream of zombie types, Bio-Organic Weapons and human Special Forces opposition throughout, the results are mostly disappointing.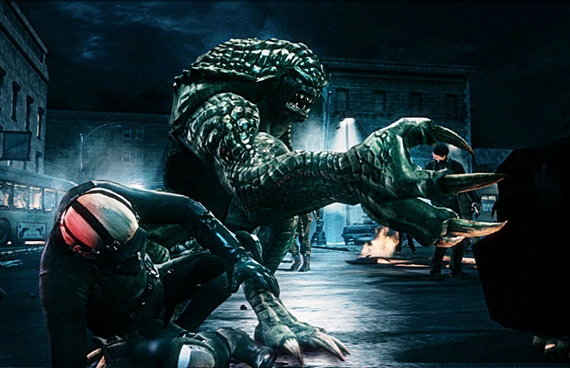 Dead as a claw nail
Just how disappointing depends if you're playing solo or with human team-mates. So often the case with squad shooters, there are obvious drawbacks to both. Go it alone and you're at the mercy of the game's egregious AI. Indeed, you may witness team-mates using their class-specific abilities but then again you are just as likely to watch them emptying full magazines into walls for no apparent reason or standing blithely in fire as they burn to death.
However undependable they might be, AI team-mates are still preferable to the lack of challenge presented by co-op, even on the highest difficulty setting. There's scant requirement for teamwork outside of perfunctory heal and revive mechanics, and gameplay rarely demands use of class-specific abilities.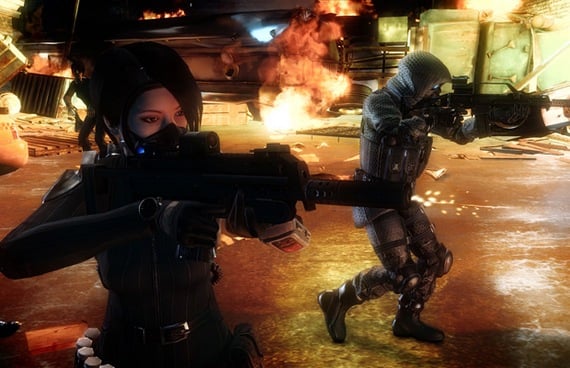 Warming corpses
Devoid of distinguishing co-operative features, it's a serviceable campaign at best. It's one where dubious enemy AI conspires with monotonous level design and strict linearity to make for a four-player turkey shoot that is as mindless as it is forgettable.