This article is more than 1 year old
Resident Evil: Operation Raccoon City
Dead again
Flatline the pacemaker
Whichever way you play, you'll also be hampered by lacklustre third-person gunplay, shoddy cover mechanics and crude and unsatisfying mêlée combat. That might have been acceptable in the more measured gameplay of RE4 and RE5, but Operation Raccoon City's frenetic pace demands a greater responsiveness and finesse than its typical survival horror control scheme affords.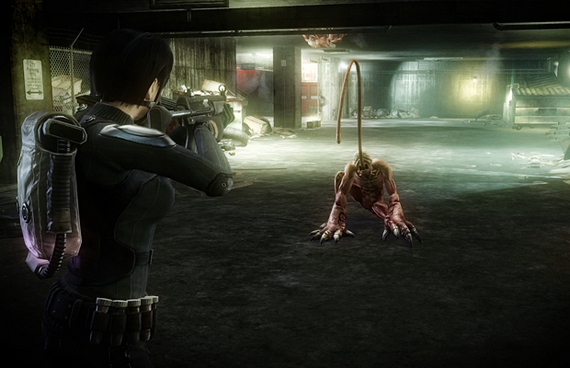 Lick a shot
Barely forgivable in the campaign – where enemies invariably attack from the front – it proves highly reductive amid the omnidirectional combat of multiplayer. With large numbers of zombies and B.O.Ws cluttering minuscule maps, success depends largely on which way you're facing when the shooting starts.
It's not the only design flaw in the agonisingly familiar and simplistic multiplayer offering. Respawn points are static and undefended, and consequently too easily dominated. And class-specific abilities are poorly balanced, with skills like temporary bursts of infinite ammo easily out-muscling others, such as the ability to control zombies.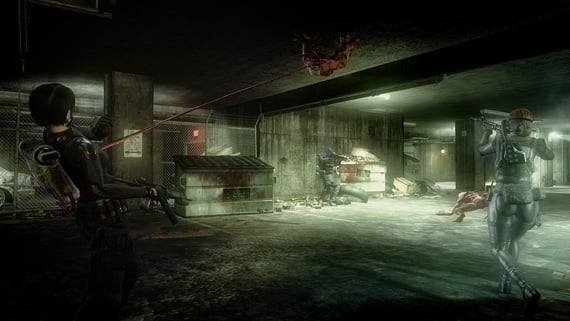 Where's Steve Irwin when you need him?
Perhaps most disappointing of all for a zombie game, when infected, you're unable to control your zombie form, reducing you to a spectator as it shuffles into a hail of bullets while the respawn clock counts down.
Verdict
At best, Operation Raccoon City is a merely competent third-person shooter. In attempting to expand the Resident Evil universe, Six Slant Games replaces the seminal survival horror with a generic, humdrum shooting gallery, one doomed to be defined more by what's missing than what it offers. ®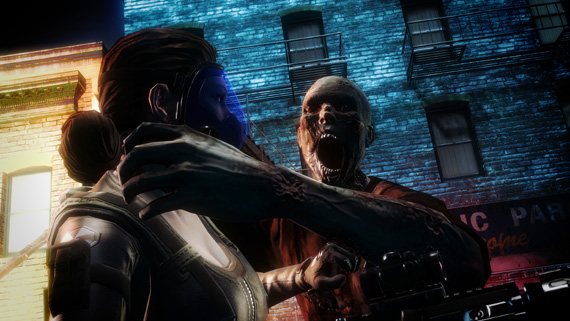 Necks please
More Games Reviews

Twisted
Metal
Mass Effect
3
Syndicate
The Darkness 2
Kingdoms of Amalur:
Reckoning

Resident Evil: Operation Raccoon City
A shambling, brain-dead shooter. Available on Xbox 360 (tested), PS3 and PC.
Price:
£40 - Xbox 360/PS3, £30 - PC RRP