This article is more than 1 year old
Ten... new games you may have missed
Titles to tickle your fancy?
Product round-up Following a fairly quiet January in the world of videogames, the release schedule picked up and publishers started to push hordes of titles to the shop front again, minus those ever-depleting shelves at Game, of course.
Here's a collection of ten you may have missed over the past couple of months that have certainly kept my fingers busy following the daily bash of keyboardage here at Vulture Central.
Asura's Wrath

As a fan of God of War and Heavenly Sword, I did find myself warming to Asura's Wrath, and while that temperature gauge fails to reach the heights of the aforementioned titles, the game's graphics and fast paced action did enough to keep me gripped, for a while at least.
Players take control of General Asura, one of eight guardians fighting the Gohma, an evil force hell bent on destroying heaven and earth. It does feel like an Anime movie a lot of the time, with a serious excess of annoying QTEs and cutscenes. While it certainly has its plus sides – particularly the combat – alas, enemies as well as the boss battles are far too repetitive and the game soon feels mindless.
Despite 18 episodes, each about 20 minutes long, there just isn't enough playability for the money. So while I recommend Asura's Wrath as a way to kill some time, I wouldn't run out and buy it at full price.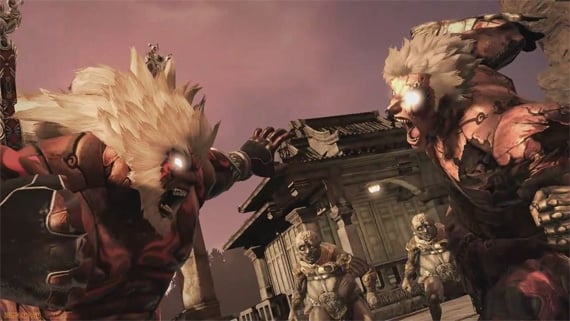 Reg Rating
70%
Price
£40
Platform(s)
PS3, Xbox 360
More info
Capcom
Binary Domain

With a story somewhat influenced by Blade Runner, this game is an addictive third person shooter. Set in Tokyo in the year 2080, users take control of Sergeant Dan "The Survivor" Marshall and a multinational elite squadron, fighting an army of robots whose sole intention - surprise surprise - is the extinction of the human race.
The game's standout feature is the ability to use a console's headset to give commands to the squad such as "cover me" or "wait", a novelty that I'd like to see more of in such games.
How a squad is treated, though, affects their performance. So if you tell them to "get screwed" through the headset, they'll become annoyed and less likely to listen to commands or willing to help with the fight.
While the ten hour campaign and competitive or co-operative multiplayer modes have plenty to keep the average gamer busy, there is little difference to other TPS titles. AI is impressive though, so while the game feels slightly generic, if battling Terminator-style robots in a world of shrapnel and massive bosses is your thing, this'll be right up your street and worthy of a look-in.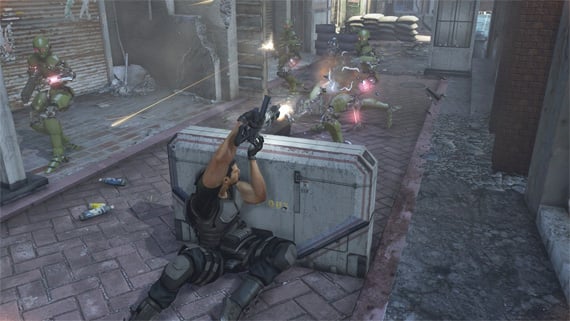 Reg Rating
75%
Price
£30
Platform(s)
PS3, Xbox 360
More info
Sega