This article is more than 1 year old
Ten... new games you may have missed
Titles to tickle your fancy?
Catherine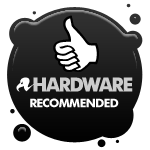 This wacky popular Japanese game is hands down one of the best puzzlers I've played in a long time. Users take control of Vincent, a regular guy whose girlfriend overwhelms with her desire to get married. To confuse matters further, you start an affair with a girl of the same name, albeit with a K instead of a C.
How you answer questions and interact with other characters affects the story, moving towards one of eight possible endings. With no 'correct' way of traversing the moral dilemmas faced, it's totally up to you how to proceed. The first of these comes in the form of a simple, yet contemplative question. "Does life begin, or end with marriage?" Hmm, mischievous.
In a dream state you're forced to scale never-ending walls of blocks that must be pushed aside, pulled out and climbed upon in a bid to get to the top. Fall off and death awaits, in life as well as dream, Freddy Krueger-style. In fact, it's all a bit horror flick meets Tetris, with Vincent's biggest fears manifesting in eerie boss battles throughout his dreams.
While the nightmare of returning to the ascension of boxes can become frustrating, the game rarely tires and you'll find yourself hooked on the intriguing storyline, explained through long, yet satisfying cutscenes. A serious must have for those with the patience. Go and get a copy now, I highly recommend it.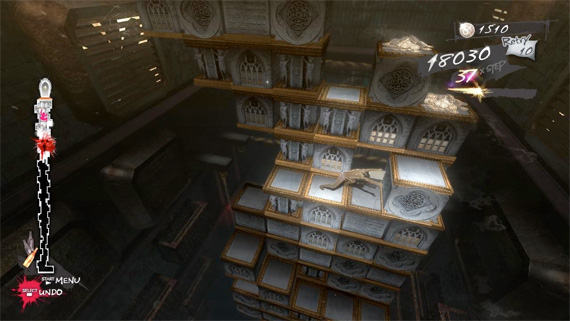 Reg Rating
90%
Price
£35
Platform(s)
PS3, Xbox 360
More info
Deep Silver
Fifa Street

The trick-centric five-a-side version of the beautiful game returns after a 4 year hiatus. As someone who regularly indulges in multiplayer Fifa action, Street was a refreshing change. For a start, it's much slower paced, with focus on footwork and ball control, rather than the end to end possession-based action of EA's best-selling footie franchise. The two should not be compared really, although it's hard to steer clear of techniques already established with Fifa 12 and takes some getting used to.
With more tricks up its sleeve than Paul Daniels, you'll spend a long time mastering the advanced control system and without the gaming equivalent of Debbie McGee at hand, you're all on your own to do so. When you've managed to conquer the challenge, though, making the tricks and overhead kick shots look easy, the game really comes into its own.
There is a real necessity to time your moves more perfectly than Fifa 12 and without slide tackles, defending can be a difficult prospect. As a result, balls hit the net more regularly than a Facecrack addict and this makes for a really action packed experience. With much less time on either side of the clock too, playing with a room full of mates is glorious fun and spectators soon get their chance on the pad.
There are several interesting game modes, including the no-walled 'Futsal', the squad depletive 'Last Man Standing' mode and 'Panna', which rewards players points for tricks completed. Plenty to keep footie fans occupied while they wait for Fifa 13.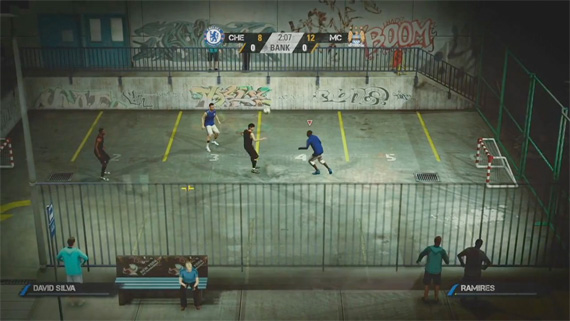 Reg Rating
80%
Price
£40
Platform(s)
PS3, Xbox 360
More info
EA