This article is more than 1 year old
Ten... new games you may have missed
Titles to tickle your fancy?
NeverDead

Take control of Bryce Boltzmann, an immortal demon hunter and brace yourself for... disappointment. While the idea of self-dismemberment, and rolling around as your own head sounds cool, the gimmick soon fades into what is nothing more than a rather average game.
The camera feels glitchy at times, the controls are awkward, and while mêlée controlled with the analogue stick functions superbly in games such as Fight Night and Soul Calibur, it just doesn't cut the mustard here. NeverDead does has its merits, but not enough of them.
The storyline is jumbled into the end of the game, bar a few back and forths between Bryce and his ditsy stereotypical sidekick Arcadia. It's full of cheesy one-liner jokes that get as repetitive as the enemies you face. Unfortunately Neverdead is a mundane third person fantasy shooter to pick up on the cheap, for a seriously rainy day.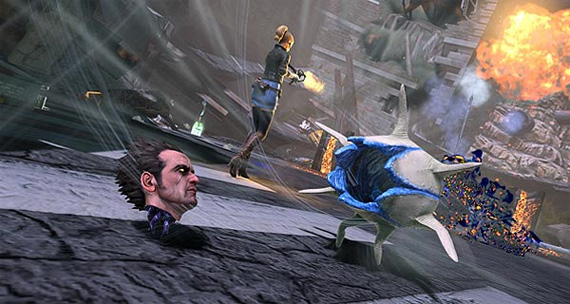 Reg Rating
55%
Price
£30
Platform(s)
PS3, Xbox 360
More info
Konami
Silent Hill Downpour

As a huge fan of the Silent Hill classics, I've been looking forward to this latest shock fest for a long time. It feels like an age since I truly enjoyed a Silent Hill, but while Downpour did enough to grab my attention – and at times made hairs stand up on my neck – there are far too many shortcomings to warrant heavy praise.
The storyline feels all too familiar, taking control of a convict, trapped traversing the eerie town of Silent Hill after his transfer bus crashes. Still, it was engaging enough to keep me playing right to the end in roughly a ten hour session, so I shouldn't gripe too much.
However, the combat feels dated and glitchy, camera angles can be awkward and the game in general feels too trial and error at times. There are plus points, such as the encouragement to explore, a seriously sinister soundscape and a return to the classic survival horror essence that recent SH outings failed to retain.
While no match for the shakes and sweaty palms faced in Dead Space, enemies still have a certain shit-yourself charm, becoming more aggressive in the pouring rain. Unfortunately, I'm not sure that new developers Vatra Games pushed the boat out enough, and I couldn't wait to stick on the Silent Hill HD Collection – remastered versions of SH2 and SH3 – to turn back time and bring on the fear.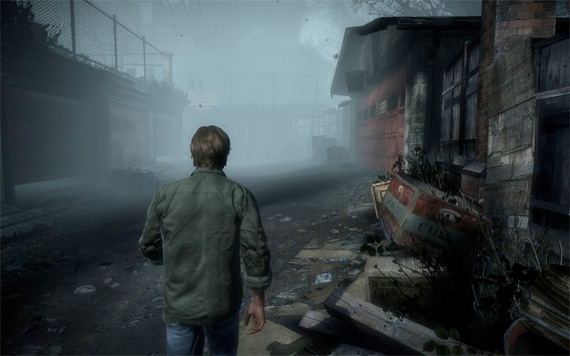 Reg Rating
75%
Price
£40
Platform(s)
PS3, Xbox 360
More info
Konami