This article is more than 1 year old
Ten... new games you may have missed
Titles to tickle your fancy?
SSX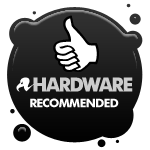 With nine mountain ranges set across the world, including the Canadian Rockies, Alaska, Antarctica and the Himalayas, this latest version of classic snowboard spandangle SSX still sets the pace. Featuring stunning race, awesome trick and all-new survival modes, the game leaves little wanting in the excitement department.
Smooth controls and a thumping soundtrack brings further oomph to the experience, just as they did in my first outing on Tricky back in the PS2 days.
Adrenalin-fuelled track designs filled with obstacles, canyons, mountaintops and icy visual porn keeps you on the edge of the couch, while on-line connectivity gives it the much-needed multiplayer. In fact, that's the only real downside I miss – SSX without split-screen gaming was hard to take. Still, maybe EA could do us a SimulView update so those with PlayStation tellies, or one of LG's new two-way boxes, could hit the slopes together like the days of yore.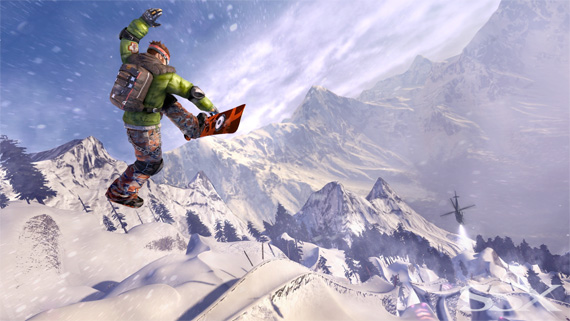 Reg Rating
90%
Price
£40
Platform(s)
PS3, Xbox 360
More info
EA
Street Fighter X Tekken

While the recent Capcom vs Marvel on the Vita is a tripped out addictive experience, it does little to compete with the exhilarating action here. Capcom mixed up the best of both worlds flawlessly, with enduring characters from both franchises, as well as wacky editions like Megaman and Pac-Man.
The game essentially brings the comic feel of the Street Fighter world to the essence of Tekken Tag where matches end immediately after a single character in your team fully depletes in health. The addition of Gems, generally activated when on a roll, sees attributes boosted mid-battle and can even assist with automated controls. While a depletion on the cross gauge, these can be a needed boost when battling more experienced players, adding a whole new tactical dimension.
Pandora mode adds another – essentially a 10 second unlimited cross gauge period, to cause as much damage to your opponent as possible. Dangerous move, but lifesaving at times.
The superb fight mechanics and fast-paced gameplay makes for an addictive button bash, regardless of how well you learn the moves. Although, as we all know, the more you memorise and calmer you play, the better you'll perform. With heaps of on-line functionality too, Street Fighter X Tekken is a worthy addition to the pedigree pile of combat titles. Hadouken. ®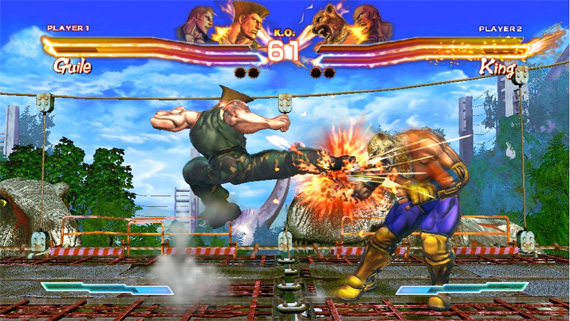 Reg Rating
85%
Price
£40
Platform(s)
PS3, Xbox 360
More info
Capcom