This article is more than 1 year old
Elgato Thunderbolt SSD
Solid-state speed merchant
Geek Treat of the Week This Elgato drive combines a solid-state drive with Intel's lightning-fast (sorry) Thunderbolt connector. Inside its charcoal metal enclosure is a 3Gbps Sata SSD, 120GB in this case, made by SanDisk.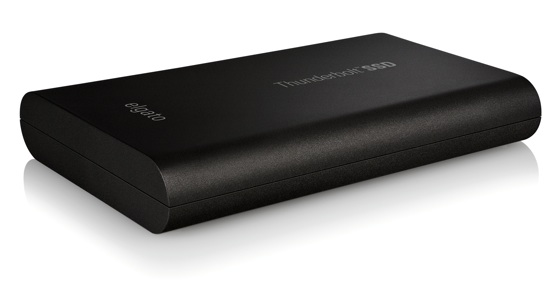 There's a single Thunderbolt connection on the back. Bus-powered Thunderbolt drives like this one must always be the last drive in a chain as they can't pass the necessary 10W of power to a downstream port.
Tests using QuickBench 4 showed just how blazingly fast this drive is. For files between 2MB and 10MB in size, it recorded an average read speed of 265.8MBps and an average write speed of 257.4MBps.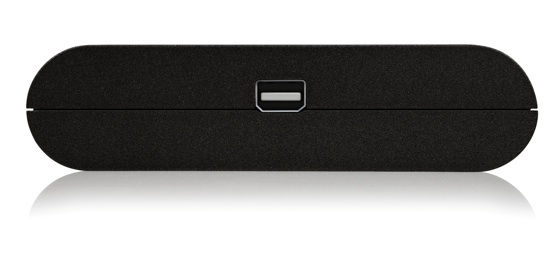 By comparison, the built-in SSD in my MacBook Air achieved 217.2MBps and 204.8MBps, respectively.
Real-life speeds will depend on the data you're transferring. Compressed data, such as MP3s and JPEGs, will copy more slowly relative to uncompressed data because the drive's on-board controller uses hardware compression to squeeze data which hasn't already been compressed.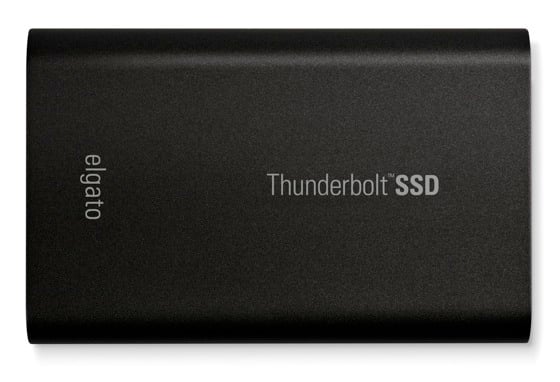 There's no cable in the box, so you'll have to budget another £50 to buy it yourself. That's because Apple sells the only Thunderbolt cable available, and it doesn't sell it to OEMs like Elgato. This makes the whole package very expensive.
But if you want a searingly fast portable drive, say for video-editing on the move, to connect to a Mac - and, soon, a number of Windows machines - Elgato's Thunderbolt SSD is currently the only game in town. ®
Geek Treat of the Week is published every Monday. Got a handy or fun gadget in mind you'd like us to consider? Please let us know
More Geek Treats

Belkin
Dual-Band
Travel Router
Kineto
Dot
Desaia
Beat Box
Jabra Halo 2
Lantronix
xPrintServer

Elgato Thunderbolt SSD
Incredibly fast external drive - but this speed will cost you.
Price:
£350 (120GB) £570 (240GB) + £50 for Thunderbolt cable RRP