You'd think MI6's top agents would carry the most feature-packed smartphones on the market, but folk with a true sense of security should apparently opt for Tripleton's new handset, the Enigma E2. It claims the phone is hackproof.
The E2 is supposedly the world's most secure mobile ever, providing protection even against would-be phone hackers out to intercept calls using a fake basestation.
With the Enigma E2, users can make "crypto calls" which, the company says, are impossible to crack.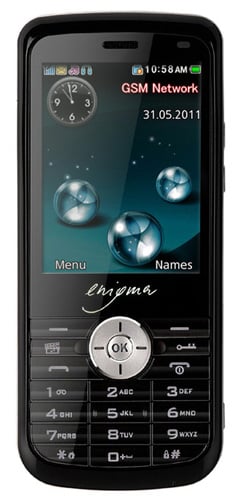 Of course, both participants must have a protected handset for the encryption to work properly, using codes to authenticate each device before setting up a call that, Tripleton claimed, security specialists have been unable to hack.
Other than the security protocol, the hardware itself is limited. The E2 features a 2.4in, 240 x 320 display, with up to 8GB of memory card storage and a 3Mp camera. Battery life is also pretty shoddy: a mere four hours' talktime.
But maybe that's enough when you're planning an oligarch's assassination, a bank heist or the kidnap of a minor royal.
With the price of the new Enigma set at a lofty £1320, you'll probably have to have a double 0 number in your job title to warrant the expenses claim.
Still, if you're worried nosey tabloids are trying to listen in on your conversations, perhaps it's worth giving Tripleton a call. From an unmarked phonebox, of course. ®
Sponsored: Webcast: Ransomware has gone nuclear