This article is more than 1 year old
Amazon names date for Kindle Touch touchdown
Yeah, but what about the Fire?
Amazon has announced the release data for the second of its latest-generation Kindles in the UK: the Kindle Touch.
The gadget will go on sale on 27 April priced at £106. A version with 3G connectivity as well a Wi-Fi will cost £169.
Both sport the same 6in E Ink Pearl display seen on the Kindle 4 - aka the Kindle Touchless - and the third-gen Kindle, now known as the Kindle Keyboard and still on sale for £149, before it.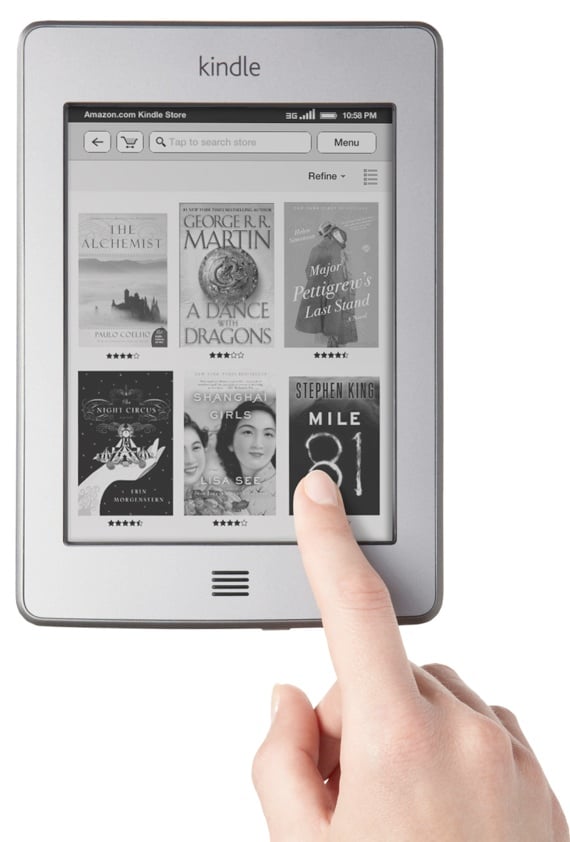 Both contain 4GB of Flash storage, double that of the basic Kindle 4, reviewed here.
But the big question of most e-book buffs' lips is, when will the Kindle Fire tablet arrive over here? Alas there's still no word on that from Amazon.
Amazon released the new Kindles in the US in October and November 2011. The Kindle Touchless arrived over here almost immediately, but it has taken months for the Touch to make it over the Pond and, by the looks of it, the Fire will take even longer. Out in time for Christmas, you reckon? ®