This article is more than 1 year old
Egypt ponders smut suppression
Nerds to cancel holiday plans?
Nerds planning the ideal vacation destination may soon be forced to strike Egypt off the list. The nation's government plans to impose a ban on internet pornography.
The country's Ministry of Telecommunications and Information Technology has taken preliminary steps to outlaw e-rotica, forming a committee to investigate the possibility, local newspaper Egypt Independent reports.
Investigate skin flicks and jazz-mag sites? Nice work if you can get it...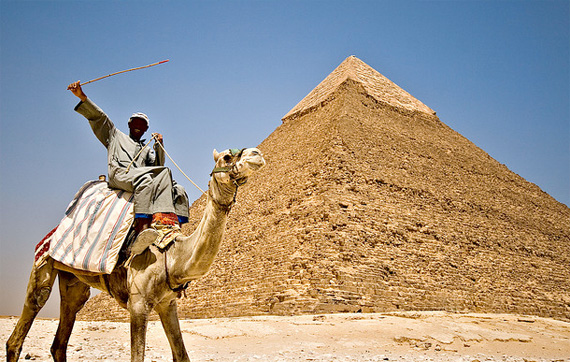 Cover up the hump? Someone's in de Nile
"The issue is becoming persistent and worrying to families," claimed Mohamed Salem, Egypt's Minister for Telecoms and IT. According to MPs, rude imagery has a negative effect on families, and has even led to divorce and crime.
The committee could ask for legislation not only to block such content, but also to punish ISPs that fail to comply with the ban.
Alas, references to Cleopatra's pyramids, the broken sphinx or sandy camel toes may never be taken out of context again. ®