Screen test
With - to all intents and purposes - no 4G, the star here is, as Cliff noted in his review of the Wi-Fi only iPad 3, is the iPad 3's "retina display" screen. Simply, it's a stunner.
I was sceptical before I saw it. I knew the 2048 x 1536 resolution would look good with native iOS user interface elements because I saw in 2010 how much better the iPhone 4's screen was over that of the 3GS. But scaling up graphics designed for an older, lower-resolution screen is another matter. Upscaled graphics were noticeably 'jaggy' on the iPhone 4.
The iPad 3's screen has a lower dots-per-inch rating than the iPhone 4/4S and either that or a better upscaling algorithm makes the pixel-doubling less noticeable here. Old 72 x 72 icons aren't as crisp as their new 144 x 144 siblings, but they don't appear as blocky as before. I read a lot of comics on my iPad and even low-res scans upscale nicely, something I feared would not be the case.
Likewise all my sub-standard definition DVD rips look fine scaled to beyond HD resolution. Even iPhone apps look decent, appearing way less blocky on the iPad 3 than they do on the iPad 2.
That's not a compelling case for an upgrade though. I won't be flogging my iPad 2 on eBay just yet. There's no doubt the new tablet's display is much better, but for me that's not enough to ditch a perfectly decent tablet. Especially since the new model delivers not a jot more peformance than the old one. CPU upgrades and doubling the tablet's memory size has been done to accommodate extra pixels not greater performance.
Verdict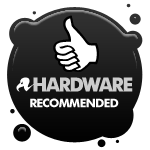 The iPad remains my favourite tablet. I prefer the screen size and aspect ratio; it delivers the right performance and functionality for what I want a fondleslab to do; USB – without the need for an adapter – would be nice, but otherwise it has the connectivity I need; third-party apps have got me over the walled garden without jailbreaking; the battery life is great. Android buffs and Apple biters won't care anyway. But the iPad 3 is a good tablet, and its screen sets a higher bar for Apple's rivals to try and leap over. ®
Many thanks to Square Group for lending me a review unit.
Thanks too to Three for providing 3G data connectivity. Cheers, all.
More Tablet Reviews

Apple New iPad
Wi-Fi Only
ViewSonic
ViewPad 10e
Lenovo
Thinkpad
Tablet
Motorola
Xoom 2
Media Edition
Ten high-end
Android
tablets

Apple New iPad 3 Wi-Fi + 4G
No 4G in the UK, but still a great 3G HSPA tablet.
Price:
£499/$629 (16GB) £579/$729 (32GB) £659/$829 (63GB) RRP
Similar topics