A German spacecraft featuring an angular design and active cooling of the heat shield looks set to launch in April.
The Sharp Edged Flight Experiment (SHEFEX II) appears on the Andøya Rocket Range's April rocket launch schedule (PDF). The SHEFEX website also mentions a Spring 2012 launch.
SHEFEX I tested the basic concepts of a sharp-edged space plane in order to see if such craft could withstand high-temperature re-entries. SHEFEX II will add active cooling to the heat shield of a test capsule that will be sent aloft on a two-stage sounding rocket which will soar to about 200 kilometres.
Project Manager Hendrik Weihs from the DLR Institute of Structures and Design in Stuttgart says the addition of active cooling will mean gas flows through pores in the craft's heat shield.
"As the gas emerges, it forms a kind of cooling protective layer across the surface, preventing atmospheric gas from making direct contact with the spacecraft," Weihs said.
Higher-temperature re-entries mean spacecraft need not have wings to glide the final kilometres to earth's surface and can instead use parachutes. The SHEFEX II team also hope that Europe – and especially Germany – can therefore land spacecraft on its own soil.
The SHEFEX program has big goals, as illustrated by the schedule below. Keen-eyed readers will note that some of the planned milestones in the graphic have already been missed.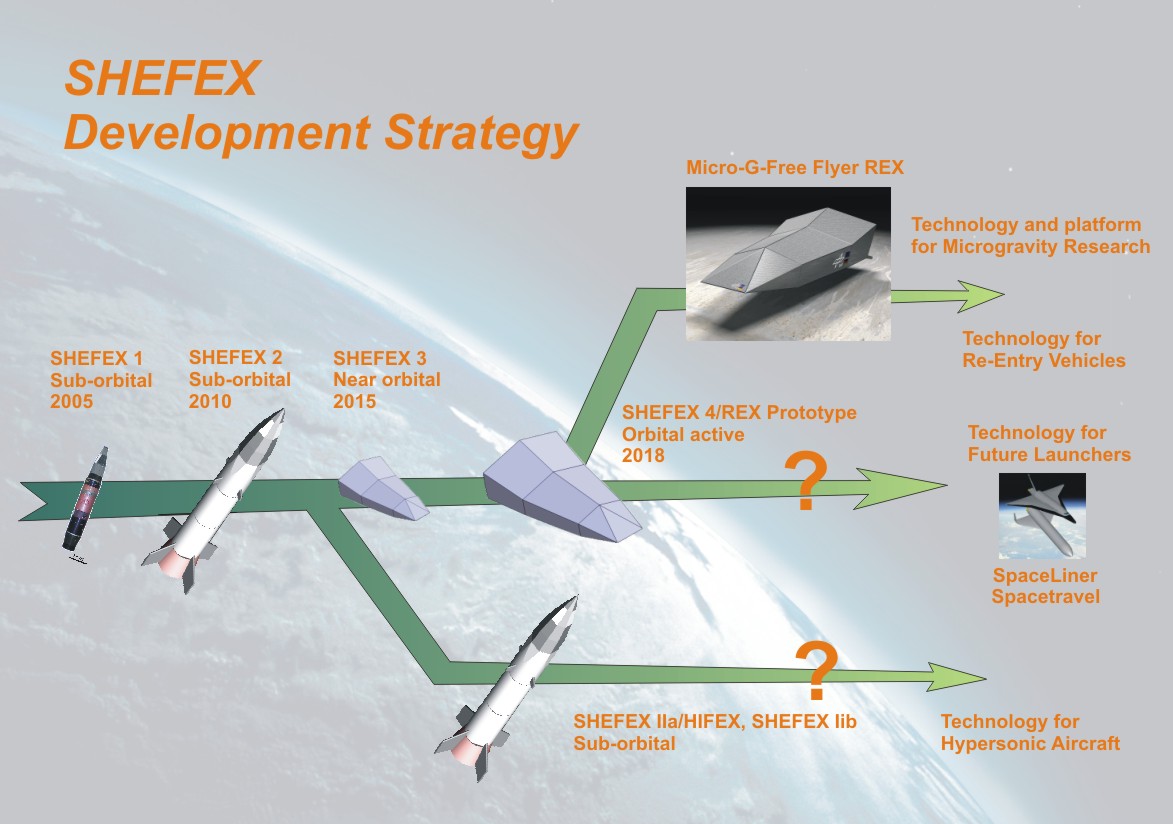 SHEFEX also has the distinction of being the only all-German spacecraft. ®