Apple is preparing to launch a 3D avatar app which could be a sign the Cupertino giant is ready to push its own gaming service.
The company applied to patent the technology behind the app back in 2010, but the software is now in the final stages of development, according to Patently Apple, which dug up some images of the Apple avatar app from Apple's patent application.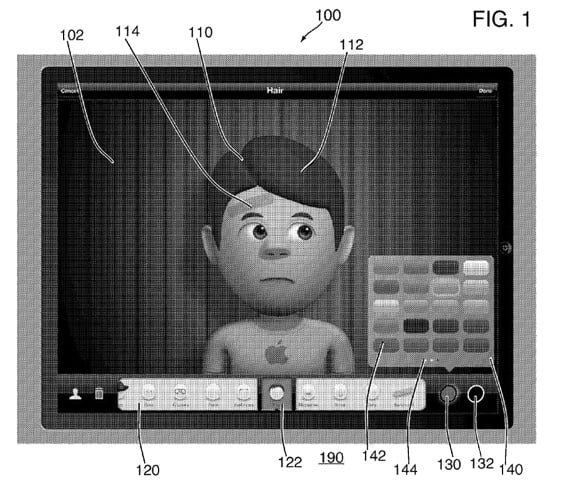 The avatar is customisable in the style of Nintendo Wii Miis and appears to point towards engaging a younger audience. Apple clarifies that it may use the technology in other applications for more professional use.
The patent goes on to talk about support for next-gen displays that include movable three dimensional systems.
Whether this is indeed for a new gaming service, or to be used in conjunction with other avatar-related apps remains to be seen. Either way, Apple clearly thinks avatars are the way forward and all of this will undoubtedly look rather dapper on the new iPad. ®