Report: Facebook working to improve its 'search' technology
People say 'search' when they mean advertising ... bitch
---
Facebook is reportedly working on an overhaul to its clumsy search option.
According to Bloomberg Businessweek, which cites two people familiar with the project, the company is attempting to improve the feature.
Lars Rasmussen - who built the original Google Maps alongside his brother Jens before taking charge of the unloved and quickly dumped Google Wave - defected from the Chocolate Factory to Facebook in October 2010.
He is now said to be beavering away at improving search for the Mark Zuckerberg-run company, which is currently in a quiet period ahead of its IPO that could happen as soon as next month.
Apparently, Rasmussen is working on the project with around 25 engineers and they are focusing on making Facebook return more intelligent search queries. The firm's "Like" button is the centrepiece of that action.
That's hardly surprising given that the "Like" feature is what Facebookers click on when they 'fess up to being a fan of, say, Justin Bieber, baked beans or incontinence pads.
In other words, Facebook - ahead of its IPO - is trying to get its advertising house in order because, like Google, that's where it makes its bucks.
Such an improvement could also make Facebook's silo even stickier.
Google+, which is Mountain View's latest social networking gambit, is not a place where people are spending large amounts of time posting photos of their newborns or chocolate cakes. Well, unless that user is a Google employee, anyway.
Facebook's decision to ramp up its search will probably be greeted with enthusiasm from its investors. The move could also cheer Wall Street.
Put bluntly, Zuck needs to admit that he runs an advertising company - just like Google.
As noted by Bloomberg, a picture posted by Zuckerberg on his Facebook page when the firm's CEO filed an S-1 regulatory document with the US Securities and Exchange Commission teased observers. The snapshot contained an image of the boy kingpin's laptop with what appeared to be a new version of Facebook search on screen.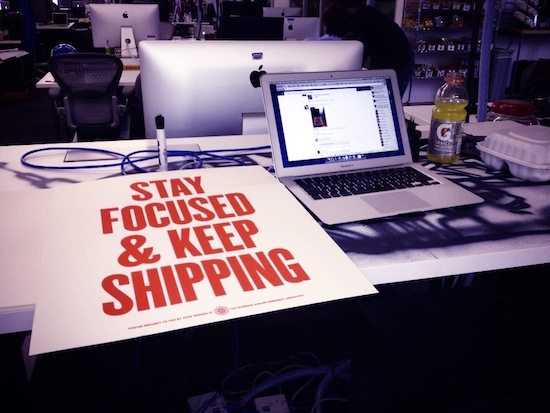 It's unclear what such a revamp could mean for Facebook's cosy relationship with Microsoft, which has an exclusive search arrangement with the company. Redmond bought a $240m stake in the network way back in 2007.
Last month, MS debuted a thing called "Linked Pages" in the US that relies heavily on Facebook to connect the social dots to its Bing search engine.
So integration continues apace and it's hard to see that changing - at least, that is, while Google remains as the world's biggest online ad broker. ®