This article is more than 1 year old
TONIGHT, Let's ALL MAKE LOVE in SHOREDITCH
Waxing philosophical ... with morphine and Thai hired help
¡Bong! [It takes more than severe first-degree burns from a drug-related snowboard accident to keep our Tech Venture Capitalist down. This week finds him recuperating, and in a reflective mood - Ed]
Where's the Bong? I've been away - but only to hell and back. Let me explain.
It was all going so well in the sunshine at Tignes. The company was fantastic, with Charles from the Trampery joining me for some well earned RnR time - just me, a few close Shoreditch tech friends, and my family of snowboards. The trouble started when I decided to combine my passions. You should never let your passions combine, just as you should never, ever let your incubator startups compare term sheets.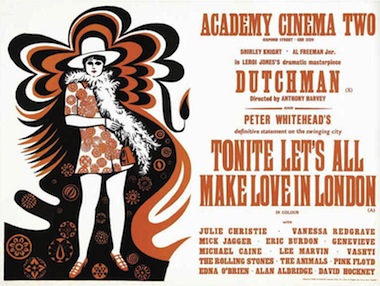 So there I was tuning Jemima - all my snowboards have personalities, and names - with a thorough waxing, when I decided I needed some refreshment. Just a little pick-me-up.
Well I think the fumes from the wax were affecting my judgment. Now, I've freebased cocaine just about everywhere, but never using [This passage has been removed at the manufacturer's request] or on a [This passage has been removed for safety reasons].
Once the flame lit, I knew I was in trouble.
Man, I saw all my M&A Exits flash past me at once. It was only because [This passage has been removed for legal reasons] happened to be passing - fancy seeing them there! - that saved me.
I don't remember much about the trip back to England, because of the morphine.
So all this week I've been in my Old Street Condo, unable to Tweet. Near death experiences do make you reflect on the the things in life that really matter. And here I have to thank the gentle and tender มาลัย (which means Garland of Flowers in Thai, which is so beautiful, and was able to come at short notice) for putting me in such a relaxed frame of mind. It's มาลัย who has been changing the Kamal CDs. I'm just not in the mood for Nah and Rooge and Phetsta right now. Not with all the itching.
And so it got me thinking.
Most of you know me as the legendary powerhouse behind Woodstock Capital and Bong Ventures. Or just as the creator of today's thriving internet startup scene - rightly hailed by the switched-on team at No.10 as the future of the British economy. I am the IT in TechCITYUK.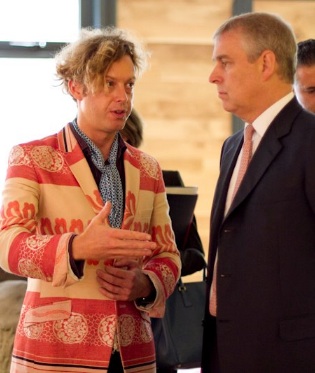 But fewer people know my spiritual side. That's because I don't like to talk about it. People do ask me, though, "Steve, who are your spiritual heroes?"
And that's easy to answer. There are two. I live my life according to the principles laid out by 孫武 (that's Sun Tsu to you) in The Art of War - and the teachings of His Holiness the 14th Dalai Lama of Tibet. Sadly only one of these guys is on Twitter.
I can see the puzzled looks. But there is no contradiction here, I believe they are complementary to the kind of weightless friction-free 21st Century capitalism we are trying to create in Shoreditch. It's one we can all create together. I know Rohan shares my vision.
(More recently I have also been deeply inspired by the novels of this American guy called Ayn Rand, which had been left behind by one of my old pals from Woodstock. The characters are really alive and the stories, where the entrepreneurs always WIN, have a happy ending. Ayn Rand started the RAND Corporation, which used computer models to end the Vietnam War. Which it also started. But more on that another time).
It was just as the morphine was wearing off and the phone was ringing nonstop with The Registrar website wanting my column, and me spelling out with my eyes to มาลัย to "Pretend you no speak English at all", that I remembered something. Something so cool I had already written it down.
"Generosity is the most natural outward expression of an inner attitude of compassion and loving-kindness," his Holiness Tweeted this month. And that's just what I tell my hopeful young entrepreneurs as they learn that sadly, no Series A funding will be forthcoming and Bong Ventures has now acquired the assets (including all intellectual property) of the company as specified by the seed-funding term sheet. The door's over there and don't even think about breathing on the Puyehue bottles, please guys.
From the tears in their eyes, I can tell that working with Bong Ventures has been a moving, learning experience for them too.
And one more thing…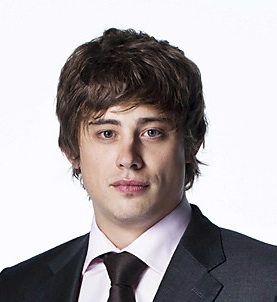 I've been mentoring Nick
I've been mentoring the brilliant Nick from The Apprentice for some time now - but I am forbidden by the BBC from telling you more. Keep an eye out an youd might just catch me, though.
Finally congratulations to brilliant young Shoreditch web entrepreneur Luke Bozier, who has teamed up with MP Louise Mensch to create a new social media marketing agency. There are too few of these in Shoreditch, too few anywhere actually, and their site already looks fantastic.
Luke is one of my inspirations, and Garland-of-Flowers printed out this fabulous profile of Luke which lists his many achievements.
"Bozier is a lover of Silicon Valley where they have an adage "Fail fast". Luke Bozier has extended it with his 'Fail Fast, Fail Often' approach to business".
That is SO true. In Shoreditch, we can't FAIL often enough. FAILURE is pretty much guaranteed.
Bong OUT. ®